Joseph (Joe) Theriault, co-owner of Inherited Property Solutions, is no stranger to hard work and dedication. He understands what it takes to be successful in real estate investing and is a REIgnyte Grow member at RealEstateInvestor.com.
Joe got his first taste of real estate investing when he purchased his first multi-family apartment community at the young age of twenty-two, proving that you're never too young to start investing in real estate. 
But when Joe should have been ready to upgrade or add to his portfolio, he opted to sell and leave behind the investment world for a different kind of journey in his young adult years. 
As Joe puts it, he had a life detour that included marriage and divorce, and took him to Germany and Texas, before returning to his home state of New Hampshire. there for free and save for more investment properties. Building off that." Joe shared.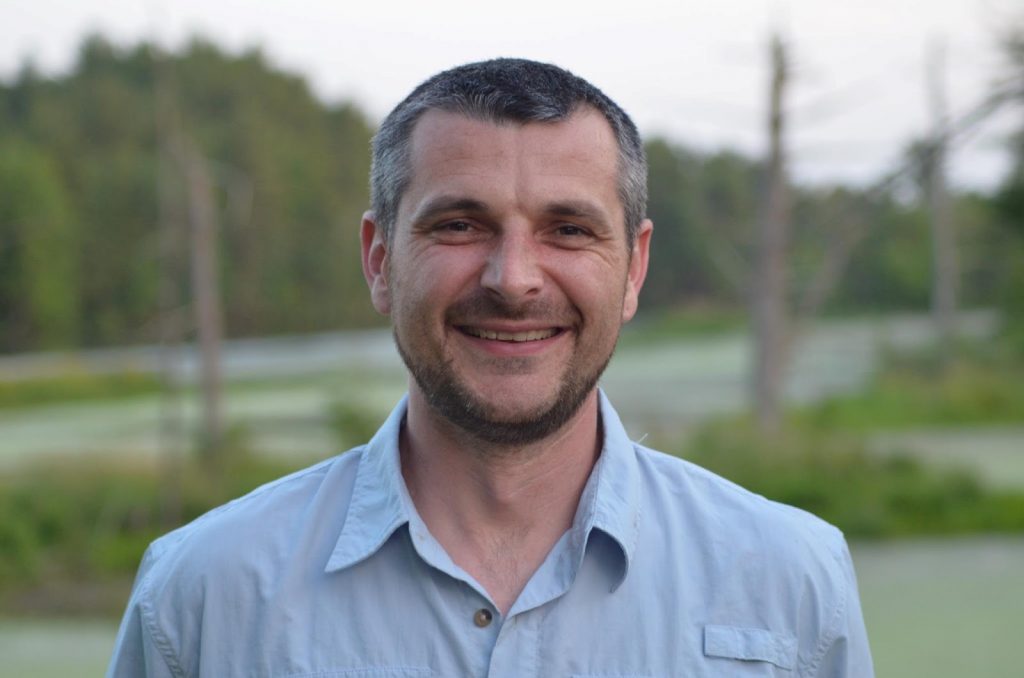 With only $500 in his pocket, Joe admits things were tough when he returned to New Hampshire. At first, Joe lived in his truck. He took a job as a machinist and scrimped and saved until he had enough money to purchase a tow-behind RV. But through all those years, the potential for success stuck with him as he remembered what his father told him about why he should invest in multi-family real estate.
Something my father told me about investing in multi-family properties popped into my head while I was working that job and living in a not-so-comfortable RV… He shared that if I used my money to purchase a property, I could live there for free and save for more investment properties. Building off that. – Joe shared.
Having successfully purchased and sold a property when he was a few years younger, Joe figured there was no reason why he couldn't do that again. So he parked his RV in a campground near his job, where he lived for over a year until he saved enough money to purchase a small multi-family property.
From There, The Entrepreneurial Spirit Was Strong In Joe… 
Unlike what Joe did in his early twenties with his first property, this time he fixed up his investment property, refinanced it, and bought another. Following a popular methodology that many successful real estate investors utilize to grow their portfolios. After purchasing four or five buildings, including some retail business spaces, Joe had a decent portfolio and was enjoying owning and running multiple businesses and living the busy entrepreneur lifestyle. Joe spent the next seven years juggling real estate investing, working full time running a machine shop, as well as teaching at and owning a yoga studio. Having his toes dipped in multiple diverse businesses was something that Joe took pride in, even enjoyed as a hard working business owner.
The Pursuit Of Freedom In Business
However, like the
DIY trap
that many business owners find themselves in, it wasn't sustainable long term for Joe. Especially since his 80-hour work weeks didn't provide him with the freedom he would need to live the lifestyle he desired. It came time for a change when Joe met his current wife and fell in love. With her encouragement, he left his multiple careers behind and went into real estate full time five years ago.
Either I'm going for this real estate thing full time or I'm just going to give up on the dream. So I left my career as a machinist, made the jump, closed my studio, left my job as a yoga instructor, and sold some of my buildings. I had about $30k to start my business. I didn't have a 401k, or people backing me, but I started young in this business. Then I recreated myself with $500 while living in an RV! So, I figured it was worth going all in now or never. It was— make it in real estate or go back to a machinist job… – Joe shares about his thought process when making the bold move to pursue his dream of building a full time real estate investment business.
"That was five years ago… And the past five years have been a journey in and of itself in real estate land."
Joe says about the ride and the boldness of taking massive action to pursue his dreams of living his best life. A life where he could spend time with his wife, find financial freedom, and not work 80 hours a week.
Joe's massive action and tenacity to go "all in" paid off!
Today, Joe Theriault has a thriving real estate business, a team of 8 associates, and they've been closing 1 – 2 deals a week. With a two-year goal to acquire 100 units, Joe focuses on wholesale, brokerage, and flipping homes.
How Has RealEstateInvestor.com Helped Joe's Business? 
Joe shared with us about his first introduction to RealEstateInvestor.com's REIgnyte Platform of Products, and how impressed he was with our
Grow CRM
and the technology our co-founder had unveiled at a conference he attended. Of course, as life would have it, Joe had recently invested in another real estate CRM platform shortly before the event. He shares about the odd timing of it all:
I was already a customer of another software company and had (not only) just bought their software but also invested in this (software) company (too). It was a big deal to switch at the time. – He shares.
At the time, the system he had invested in prior was not performing to meet his needs the way he felt like our Grow CRM could. Being a real estate entrepreneur who understands the value of his time and how our automation could save him even more of it, Joe found The REIgnyte Platform (formerly called InvestorPO) to be a better fit for his business. While it wasn't an easy call to make a switch to another CRM again, Joe is happy he did, remaining a customer to this day.
"The system works and functions the way it's supposed to. It follows up. There's flexibility to customize. We're able to generate offers in there pretty fast. It works on the front end pretty good."
Joe shares what he likes about our REIgyte Platform and why he feels it's a great fit for other real estate entrepreneurs. It's probably no surprise that we agree with our amazing member Joe Theriault!
Namaste Joe.
Making Business Easier For Real Estate Entrepreneurs
We loved hearing Joe's story, which he mentioned is simply a single piece of the pie when it comes to his full journey in building his successful real estate business. Something he said he could spend all day talking about. We have no doubt that this amazing entrepreneur has plenty of tales to tell after having started in multi-family so young, leaving the industry, and reclaiming his piece of the real estate empire with only $500 to his name. Joe is a definite example of persistence, taking action, and being bold in going after his dreams. If you've been wanting to find a way to make building your business easier so you can reclaim more of your time and close more deals with less effort, RealEstateInvestor.com has the perfect solution for you. With a fully integrated platform and services that grow with you as your business grows, we're committed to showing you what entrepreneur life should be like. We invite you to visit
our website
and find out for yourself today. By using REIgnyte, your business becomes easier and deals close quicker.
Solid Advice From Joe…
When asked what advice Joe Theriault had for real estate investors in today's market. He stressed how important it is to pause and review your business needs often, and to build a strong foundation for your business. Even if that means starting all over.
What I'm learning now, I wish I had learned early on. I'm using this time to rip the wheels off the bus. Get the people in the right seats that need to be there. Hire the absolute best people we can, get the right systems and processes in place, and let's go for it. We brought on some really, really good talent that will change this business.
Joe says he's used the time at home during the COVID-19 pandemic to pause and review his business and to really get after implementing the EOS Traction Entrepreneurial Operating Methodology for his business. EOS Traction is a world-recognized business model that many successful large businesses utilize, including ourselves here at RealEstateInvestor.com. We even have a dedicated EOS Traction Coach on our team who works closely with our leadership team. All with a goal to build the best business we can for real estate entrepreneurs across the nation.


You've Got To Own Your Role.
We'll close our article with a final quote from Joseph Theriault about the importance of owning the right role as the owner of a business. 
(An) owner sits in many seats. That's problematic and that's a big thing I'm guilty of. I sat in a lot of seats. I had a lot of knowledge and thought I had to do everything. And I'm holding the company back… That's the biggest thing you can do, get out of your own way. Get your team accountable and in the right seat, so you can exit operations, and turn your business into a real company.
Well said Joe! We couldn't have said it better ourselves. 
This is the exact model that we teach and offer to real estate entrepreneurs through our Managed Services and our REInvent Coaching Program. It's the same model that leads to growth instead of burnout, changing the lives of many of our members. We invite you to read more of our members' stories so you can see the power of owning the right role in your business. 
If you'd like to learn more about how you can exit your operations so you can spend more of your time working on your business instead of in your business, check out our Managed Services at RealEstateInvestor.com and ask for a free business strategy session today.