This Business Coach Has A "Yoda" Like Style…
Today we have the pleasure of introducing you to one of our awesome performance coaches here at RealEstateInvestor.com— Master Coach Willie Hooks.
Willie Hooks has coached hundreds of entrepreneurs and clients over the span of his 25 years of dedicated service as a successful and highly sought after mentor, coach, business consultant, curriculum developer, author and speaker. He's also an expert real estate investor and private lender, and the CEO of JTE Associates, a Performance Coaching and Organizational Development Consulting Company.
Our founder Gary Boomershine hired Willie Hooks to be his CEO business coach 15 years ago. That was the beginning of an impactful coaching relationship and the start of their longtime friendship.
"Successful real estate entrepreneurs are not born, they're made." — Master Coach Willie Hooks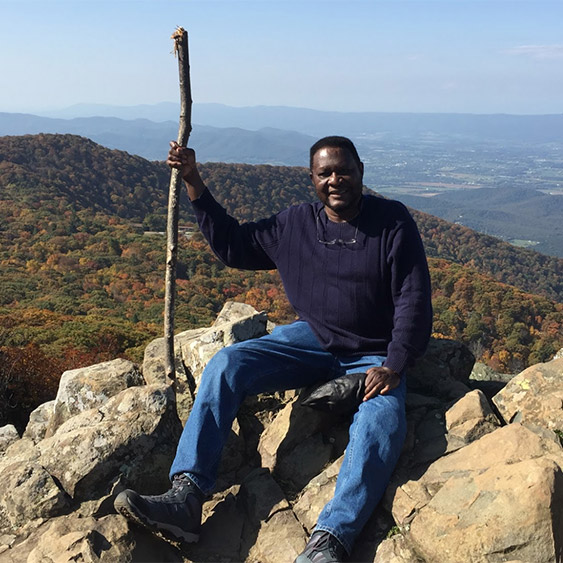 Willie joined our RealEstateInvestor.com team 8 years ago, where he's been an essential part of helping to build our highly effective coaching program that's focused on helping real estate entrepreneurs build a high-growth, profitable, and successful real-estate business.
Our REInvent Coaching Program has helped numerous real estate investors accelerate business growth, fast track financial results, and build passive income.
An inside look at what a coaching program can help you achieve.
Whether you're trying to build a successful real estate business from scratch, or you're trying to scale your business to where you can achieve a high 6-figure or 7-figure income, a coach can help you get there. And that's exactly what Willie Hooks and the rest of our REInvent Coaches help our members do.
A coach can help you clarify what your vision is, clarify what you need to do to get to that business level, help you understand what your current capabilities are, and which approach you need to take to achieve real success.
Our REInvent Coaching Program can help you:
Build a seven-figure real estate business
Generate massive profits
Cultivate a high growth environment
Become the CEO of a business that can run without you working in it
Make fast progress toward living these five important freedoms:
Freedom of time
Freedom of money
Freedom of relationships
Freedom of purpose
And freedom of lifestyle
Q&A: Getting to know Master Coach Willie Hooks
During our interview with Willie we asked him several quick "get to know you" questions. Here are a few of our favorite responses we received.
Q: What's your favorite thing about working with our RealEstateInvestor.com coaching clients? 
A: I'm passionate about helping my clients grow, develop, transform, achieve, and succeed in business and in life. In fact, the legacy that I leave lives with all the people I have helped to grow, develop, transform, achieve, and succeed. Those are great key words to be remembered by.
Q: When you were a kid, what did you want to be when you grew up?
A:As a kid I wanted to be a professional athlete or a highly decorated soldier. Which is probably one of the reasons why I joined the military at the age of 17— to serve my country and to fulfill that childhood dream. After serving for three years in the military, I decided to get out and pursue a career in computer technology, where I earned a degree in that field and later earned an MBA from the University of Pittsburgh.
Q: When you're not working, what do you love to do?
A:I'm an avid reader, a movie enthusiast, and I love playing basketball… Even if I'm not as good as I used to be at it. As the old saying goes, "The older I get, the better I was." 
Q: How do you start your day in the morning? 
A: When my alarm goes off in the morning I wake up, get up, and start my morning routine. The mornings are a great time to imprint new success behavioral patterns within the neural pathways of our brain.
Part of my morning routine, the thing that you might find funny or quirky, is that I do a short five minute primal scream exercise to release any negative tension within my body and to clear the cobwebs out of my brain that may have accumulated throughout the night.
Primal screaming, is just yelling out loud at the top of your voice the first thing that comes to mind, and at the same time visualizing negative tension, stress, and anxiety being released from your body and flowing out into the universe where the healing light can cleanse it.
Q: What's one of the common misconceptions about coaching? 
A: A lot of people say that the coach holds you accountable. I'd rather say that a coach helps you build an accountability system, because the coach is partnering with you. It's not a parent child relationship, it's a support buddy system.
A coach will help you build an accountability system and a motivational system that you can utilize to hold yourself accountable in order to achieve the results you've dreamed of achieving.
Q: What makes our coaching program unique and different from other coaching programs?
A: Willie took the time to share his answer to this question in this short video clip below.
Want to learn more about Willie Hooks and our coaching program? 
If you're interested in learning more about RealEstateInvestor.com and our REInvent Coaching Program we invite you to check out our program overview and view our sample curriculum on our website here. And if you're currently a member with us here at RealEstateInvestor.com, we invite you to reach out to
Julia Jordan (Our Senior Director of Member Success Manager)
to ask about our current member special that we just rolled out for this coaching program
Thank you for being a part of our team Willie! 
We're grateful to have an amazing Coach like Willie Hooks on our team here at RealEstateInvestor.com. His "Yoda" like style, deliberate wording and articulation, and his heartfelt concern for every client never fails to encourage and empower both our coaching clients and our team. In closing, here's one of our favorite quotes from Willie that calls us to action, not just talk:
When all is said and done, more will be said than done! – Willie Hooks Master Coach, from our REInvent Coaching Program at RealEstateInvestor.com