We had the opportunity to interview real estate expert Jeff Cohn recently about his experience with using our Managed Services at RealEstateInvestor.com. Jeff Cohn and Clint Bartlett—owners of a popular real estate investment business out of Omaha, Nebraska called Dynamic Properties, have been members with us since 2016.
Keep reading to find out more about Jeff's journey in real estate investing, how Dynamic Properties is doubling their 2020 business projections, and what Jeff and business partner Clint Bartlett think about being Managed Service members with us.
Strong 2020 Projections Proves Dynamic Properties Isn't Planning to Lose Any Ground.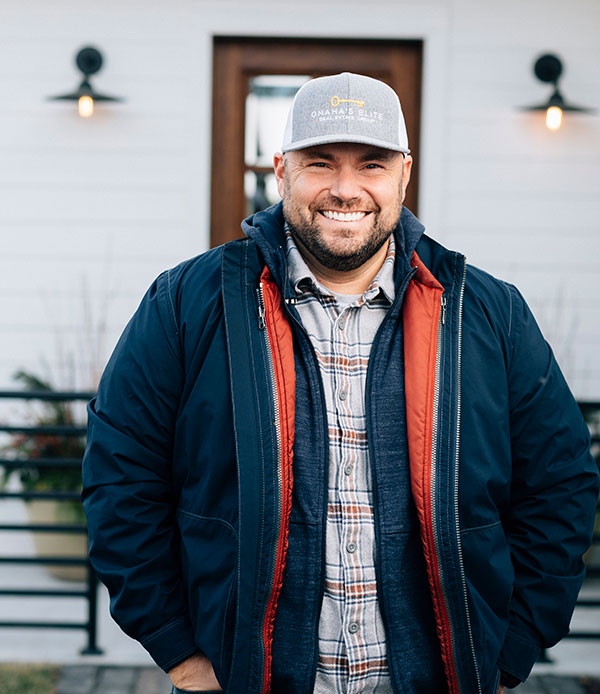 Jeff Cohn owns multiple successful businesses in the real estate industry and Dynamic Properties—which he owns alongside business partner Clint Bartlett—is no doubt one of them.
Dynamic Properties is focused solely on real estate investing and has grown year over year for the past several years. And their plan for 2020 does not include slowing down due to the Coronavirus pandemic. In fact, it's quite the opposite…
With an unprecedented market opportunity in the near future for real estate investors who are ready to take action now, Jeff and Clint have set high goals and plan to reach them.
This year they're planning to increase their real estate investment purchasing from 50 properties in 2019 to 100 properties in 2020! Plus, they're estimating that this will allow them to add more than $10-million in revenue generating doors to their bottom line!
Needless to say, these are exciting projections and our team at RealEstateInvestor.com is proud to be on this ride with them.
Keep reading to learn more about Jeff Cohn and Clint Bartlett's experience using our services to help grow their real estate investment business.
Jeff saw RealEstateInvestor.com as a solution provider for his real estate investment company.
As a successful serial entrepreneur and business visionary, Jeff understands the importance of embracing technology and services that enable him to work faster and smarter. It's this perpetual hunt for innovative workplace solutions that led him to RealEstateInvestor.com, where he and his investment business partner Clint Bartlett have been Managed Services members for several years now.
The Early Days of Dynamic Properties and Real Estate Investing.
Having bought investment properties here and there since 2011, Jeff Cohn has always seen the value of investing in real estate. But building his brand and an award winning team in the traditional real estate sector took priority over becoming a full-time investor for the most part.
Jeff joined business partner Clint Bartlett in 2014 in an endeavor to open up their Nebraska based real estate investment company. At first, they started small, with both Jeff and Clint running the business part-time and flipping a handful of deals each year as a pastime pursuit.
"The beauty of what I've found from a business standpoint is that real estate agents and real estate investors run parallel. If you've built a real estate investment company, then you could have a full scope real estate team by bringing on a few agents. And the same thing goes in the other direction. Agencies should have a few real estate investors as well. They feed each other." —Jeff Cohn
Going All In To Grow And Scale Their Real Estate Investment Company.
In 2016 things changed when Clint Bartlett decided to make the move to full time real estate investing in order to help grow and scale Dynamic Properties.
With a desire to take this business from hobby to empire, both Jeff and Clint attended an event where they met Gary Boomershine of what is today called RealEstateInvestor.com. (Previously called REIvault.)
At that event, Gary shared about how our team of sales professionals works our member's leads in their preferred zip codes, weeding out the tire kickers, and making appointments with highly motivated sellers for our members. This allows our members to spend less time on the phone and more time closing deals with those motivated sellers in order to grow their businesses faster
After learning more about the solutions RealEstateInvestor.com had to offer, including our CRM that allows them to track results in real time, Jeff and Clint decided to give our managed services a try in late 2016. They've been members ever since.
Here's what Jeff Cohn had to share about their experience with RealEstateInvestor.com:
"A lot of the growth we've had has been while working with RealEstateInvestor.com." —Jeff Cohn
Hard Work And Bold Moves Pays Off.
Like many of our other member success stories, making bold moves and taking massive action pays off. We've seen this time and time again where that extra effort and attention can be game changers for business owners.
Here's what Clint Bartlett has to share about this:
"Up until June of 2016, this was a pastime pursuit for both Jeff and myself. I made this my full-time career, which also helped catapult our performance." —Clint Bartlett
Let's See Some Numbers! A Timeline Of Dynamic Properties Growth.
Numbers speak! Let's look at some of the numbers Jeff and Clint have seen as Dynamic Properties has grown over the years, including since they joined RealEstateInvestor.com as Managed Service members at the end of 2016:
2014 Established Dynamic Properties, LLC (3 Deals)
2015 (5 Deals)
2016 (8 Deals & 5 Rental Doors)

June 2016 is when Clint Bartlett went full time, and the 4th quarter is when they signed on as RealEstateInvestor.com Managed Service Members.

2017 (22 Deals & 20 Rental Doors!)
2018 (56 Deals & 20 Rental Doors!)
2019 (50 Deals & 20 Rental Doors!)
Their 2020 Goal: To close 100 Deals AND add an additional $10 million in value with new Rental Doors!
Wow, this is some amazing growth!
Way to go Jeff Cohn and Clint Bartlett at Dynamic Properties! We have zero doubt that you'll hit your 2020 projections this year.
Why They Recommend RealEstateInvestor.com To Others.
As an entrepreneur in multiple facets of the real estate world, Jeff sees the value of leveraging systems and resources to grow more dynamic businesses. This includes utilizing our RealEstateInvestor.com Managed Services to help work lead lists and to fast track only the most motivated sellers directly to Dynamic Properties inbox.
Seeing our service as a benefit for real estate investors who are serious about growing their businesses, both Jeff and Clint help to refer industry peers to RealEstateInvestor.com.
Thank you Jeff and Clint!
We love our real estate community!
Our team at RealEstateInvestor.com loves seeing amazing growth stories like this one from our members who are busy building real estate empires. Thank you Jeff Cohn and Clint Bartlett for allowing us to be a part of your journey!
To see what's going on at Dynamic Properties, check out their Facebook page and give them a "Like."
But Wait, There's More…
We were thrilled to be able to get some advice from real estate superstar Jeff Cohn while we were on the phone together. He shared his thoughts about running a real estate business during and after the Coronavirus pandemic, and he had so many great nuggets of wisdom to share that we decided to write an entirely new article on it. Be sure to read this article here.
Learn More About Jeff Cohn Below:
Jeff Cohn is an award winning real estate entrepreneur, nationally renowned speaker, and the CEO of Elite Real Estate Systems and KW Elite. He's most well-known for leading the fastest growing real estate team in history, selling more than 5,000 units for $1 Billion in sales over the past 13-years, and taking home 2019's top selling team in the world award with Berkshire Hathaway. He's a nationally renowned speaker and the host of The Team Building Podcast. He also owns ancillary businesses in Title, Mortgage, Insurance, and Real Estate Investing.
Follow Jeff Cohn on Instagram @JeffMCohn!