Meet Sarah Crow, an experienced real estate entrepreneur and one of our lead Member Success and Product Education team members here at RealEstateInvestor.com. This University of Central Oklahoma graduate brings a great deal of knowledge and expertise to our team with her extensive background in customer service and account management, training and education, and of course, real estate investing.
Get to know Sarah a little more in this special Team Spotlight feature.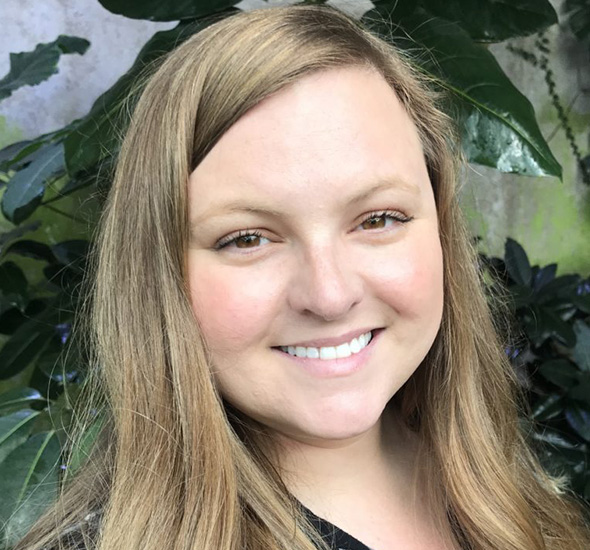 Sarah Crow Understands Real Estate Because She's A Real Estate Investor Herself.
As a native Oklahoman, Sarah has been in and around real estate in one way or another for most of her life. Having grown up with family members who invested and managed a small portfolio of rental homes, Sarah was taught early in life that real estate is and always will be one of the best investments she could make for her future. So becoming a real estate investor was pretty much a no-brainer decision for Sarah. 
Having followed in her parent's footsteps, Sarah got into real estate investing in her late twenties after buying her first real estate investment property for only $40,000. 
While it's been a few years since Sarah first began building her portfolio of single family rental properties, she still owns that first vintage unit that she fixed up and rented out. Today, Sarah's rental portfolio includes seven single family properties—two of which are vintage units—and she and her husband have plans to add several more properties in the coming years.
As a real estate investor and an entrepreneur, Sarah's passionate about being a part of the solution. And she loves helping other real estate entrepreneurs find, embrace, and adopt the many different solutions that are available to them that can help them save time, close bigger and better deals, and grow their business faster and easier than they could do on their own.
From Fine Arts to Real Estate — Getting To Know Sarah.
While real estate has been a big part of Sarah's life, the arts will always be a passion of hers.
Most people who've met Sarah after college are surprised to learn that she has a Bachelors in Fine Arts, since it's a bit different from her career in real estate. But, what might surprise people even more is that she's currently pursuing a second degree on the other side of the spectrum in Business and Economics.
Sarah—who's an avid learner both inside and outside of the classroom—has the rare gift of being equal parts creative and logical when it comes to her thinking styles. This gives her the unique ability to seamlessly shift from a creative major like Fine Arts, to a more analytical major such as Business and Economics. And, since real estate investing requires both creativity and logic, Sarah's a natural fit!
Coupled with her love for learning, a motivated personality, and her out of the box thinking, it's no surprise that Sarah ended up becoming an entrepreneur. After all, most real estate entrepreneurs like us are rebels who refuse to be put in a 9-5 box!
Building A Career After College
Sarah graduated from the University of Central Oklahoma in 2008 with a Bachelor's degree in Fine Arts and $30,000 in debt. While art may have been what she went to school for, Sarah went a completely different direction when it came to selecting her first career path after graduation.
It didn't take Sarah long to realize that the term "starving artist" was coined for a reason. After all, making a decent income in the world of Fine Arts is hard to come by at the start of any artist's career.
Pursuing art exclusively wasn't a luxury that Sarah could afford out of college since she needed to be able to support her living expenses and that hefty student loan payment that was immediately due after she graduated.
This led Sarah to look for other career opportunities, which included careers in and around real estate. Something that there was plenty of in Oklahoma.
Sarah's first career out of college was as an Account Manager at LMS Investment Management, where she worked for three years before taking a position in the Venture Capital and Private Equity sector as a Project Manager. Later Sarah gained extensive leadership experience in Single Family Property Management where she was a Customer Service Manager at Main Street Renewal for five years.
It wasn't until Sarah got married and became a mom, (more on this in a moment), that she began building her real estate investment portfolio, which would eventually lead her to fit in perfectly here at RealEstateInvestor.com.
Love, Family and Buying Houses
Family is important to Sarah, who is a loving wife and a mother of two amazing children.
Sarah met Wade—her husband—back in high school, but they weren't the typical "High School Sweethearts" love story. Their story began after a chance runin with a taxicab in New York City that doesn't go quite like you might think it would…
Following graduation, Sarah and Wade, who were casual friends that ran in the same circles, both went off to pursue Fine Art Degrees on different sides of the continent. Sarah joined the Bronchos at the University of Central Oklahoma, and Wade went to the School of VisualArts (SVA) in New York City.
But a chance taxicab accident—which is more commonplace in New York City than one might think—ended up sending Wade home one summer to his parents house to have surgery.
That summer was all that Sarah and Wade needed to get reacquainted, begin dating, and fall in love. And the rest was history…
Eleven years, a marriage, two children, and several cities and states later, Sarah and Wade are raising their little family together and building up their rental portfolio in Oklahoma City.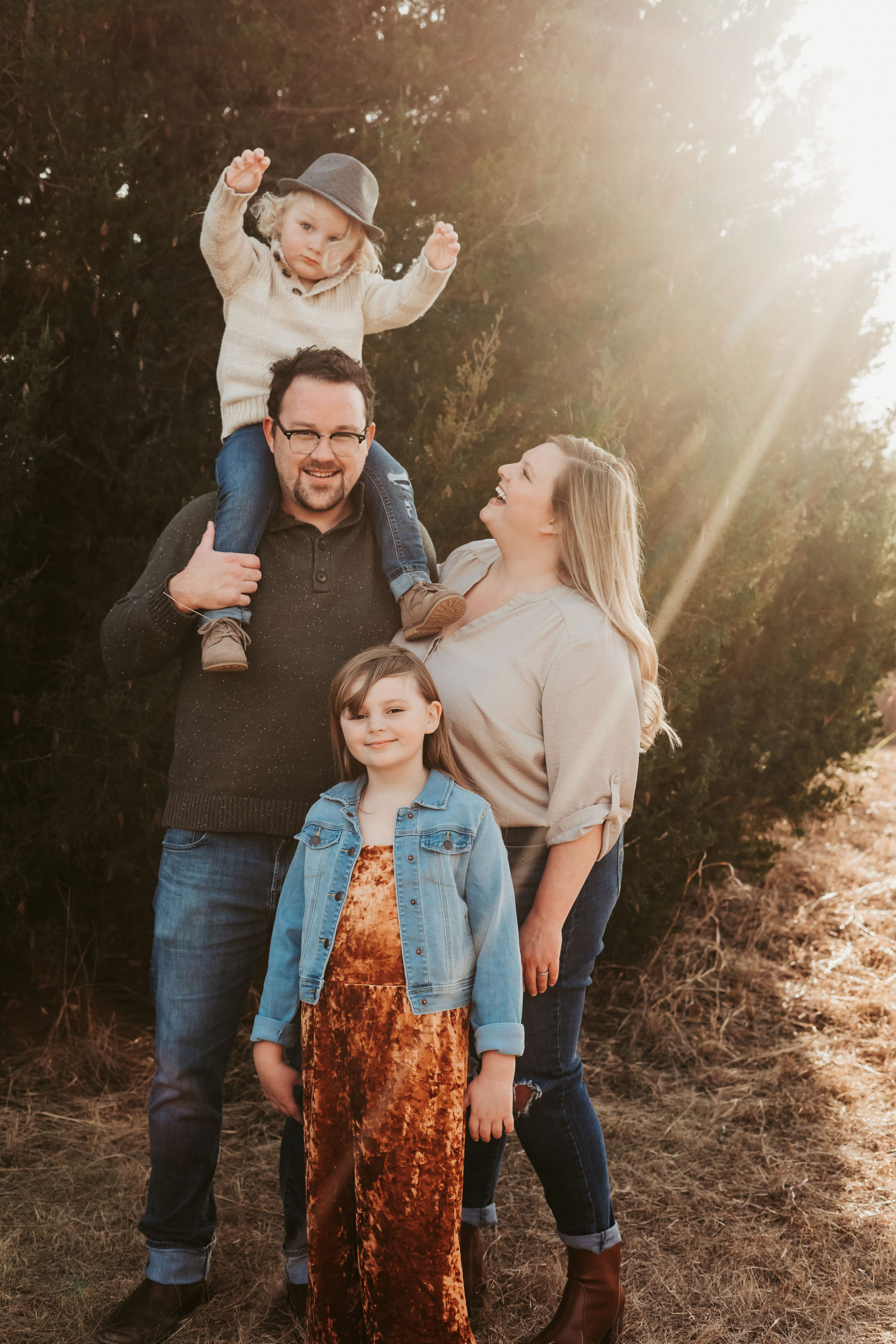 Being A Female Real Estate Investor—Part Of The 30%.
When it comes to her career, Sarah is proud to be a female real estate investor in an industry where women only make up an estimated 30% of the share of real estate investors in the U.S.
Thankfully, that trend is rapidly closing as more women are beginning to see the freedom that can be found in real estate investing. In addition, more real estate agents, of which a large percentage are female, are beginning to see the importance of the Hybrid Real Estate business model.
Sarah shared about her passion when it comes to wanting to see more powerful female real estate investors rise up in this industry:
There aren't enough women real estate investors, and that's something I hope to see change in the next few years.

So—to all of you women out there who crave freedom and are tired of working a 9-5 job, tired of not being able to spend quality time with the people you love, and are ready to do something amazing for your future—real estate investing could be the key that unlocks all of those doors for you.

If you're motivated, self-driven, consistent, action oriented, and if you like to help people solve problems, then you might be a good real estate investor. Whether you're flipping houses, wholesaling, building a rental portfolio like I'm doing, becoming a private lender, or partaking in any of the many other forms of real estate investing, the opportunities in this industry are far and wide open.

There's so much potential for women, wives, and moms to build strong real estate businesses that enable them to build generational wealth and live the life they deserve.

I'm proud of being a woman real estate investor, and I'm excited that I get to be a part of a company like RealEstateInvestor.com that wants to help more women build up their own real estate investing businesses too.
—Sarah Crow (Real Estate Entrepreneur and Member Success / Product Education at RealEstateInvestor.com)
As A Mother Of Two, Freedom Is Important To Sarah.
When it comes to real estate investing, freedom is one of the main driving factors that encourage entrepreneurs to go after building their real estate business. And for a hard working woman entrepreneur and a mother of two like Sarah—Freedom is the golden ticket.
Helping real estate investors find freedom by utilizing the many solutions we offer at RealEstateInvestor.com is an important part of what Sarah loves about her role on our Member Success team.
We're incredibly grateful to have Sarah as part of our team here at RealEstateInvestor.com. Not only is she a great role model as a female real estate investor, she's also incredibly smart, hard working, motivated, and she gets stuff done. Not to mention the fact that our members and our team love interacting with her.
—Doug Lewis, Integrator of RealEstateInvestor.com, shares sentiments about having Sarah Crow on the team.
Member Support, Training & Relationship Building
Sarah understands the ins and outs of a day in the life of a real estate investor, and her personal industry experience allows her to better connect with what our members are experiencing on a daily basis in the field.
With her industry experience and extensive product knowledge, Sarah does a great job of sharing the features and benefits of our solutions, as well as fielding questions—from simple ones to those of a more technical nature.
For new prospective members, Sarah's the first point of contact when they request a product demo. She also onboards new members by hosting kickoff calls when they first sign up so that new members get all the support they need to learn and adopt their new system.
When it comes to ongoing support, our members can talk to Sarah every Wednesday, as she hosts our "This Week In REI" Webinar that's offered to all members as one of our many free valuable training and strategy sessions.
Sarah covers everything from the basics to the advanced in real estate investing strategies and techniques during the weekly Wednesday webinars, making it a great opportunity for members to get additional live support, training and advice on a regular basis.
The Top Question Prospective Members Ask
We asked Sarah if she gets any common recurring questions from our prospective members, and she shared that she definitely does.
Sarah loves to answer this popular question:
How can RealEstateInvestor.com save me time?
Sarah shares her go-to answer when prospective members ask her how RealEstateInvestor.com can save them time:
"Every single solution that's offered at RealEstateInvestor.com, from our Touch CRM to our Done-For-You Services, has been carefully designed to help real estate investors save time so they can close more deals and grow their business.

Our Touch System was designed to put the information real estate investors need in front of them so they can complete more tasks in less time, and be more consistent with their real estate business, that way they can get their work done fast and then go live their life. In fact, everything we do at RealEstateInvestor.com is about empowering growth and saving our members time."
What Working At RealEstateInvestor.com Is Like.
Sarah, who has worked for some great companies and some not so good ones in the past, told us that she loves working at RealEstateInvestor.com because of our leadership and the company culture they help cultivate.
She also loves that leaders here are super encouraging and always positive, which drives everyone on the team to want to be the same too.
Our executive team talks about where the team is going, and they really do want us to be a part of the solution here. They ask for feedback, and enable us to make decisions so we can offer the highest level of customer service to our members. RealEstateInvestor.com has the best integrity and core values of any place I've ever worked. I love that it's easy to understand what's expected of me, and get feedback on where I can grow.
—Sarah shares some of the reasons why she loves working at RealEstateInvestor.com.
Solutions Are The Key To Real Estate Investing Success...
Customers can make a workplace amazing, or incredibly difficult…
Sarah shared that our members here at RealEstateInvestor.com are awesome, and they have everything to do with why she enjoys coming to work every day. She loves interacting with new and seasoned real estate entrepreneurs, and always seems to learn something new from every conversation she has.
Being responsible for both Member Success and Product Education, Sarah truly understands that we are only as successful as our members are. That's why she's passionate about giving back to our members by teaching, training, informing, and equipping them with the tools and solutions they need to build a successful real estate business.
Sarah believes that the right solution can be that key to success. Here's what she had to say about the solutions we offer our members at RealEstateInvestor.com:
What I love about our company is that our solutions grow with our members. A member can start out with a small real estate investment business where they're using just our Touch System at first, and then 6-months later they could scale their business to the next level by using our Done-For-You Services where we're saving them even more time by handling their marketing, lead generation, and inbound and outbound sales.
Where does Sarah see herself in five years?
At RealEstateInvestor.com, of course!
Whether it would be in her same role or a new one, Sarah would like to grow with our company. And to prove that, she's pursuing a second degree in Economics, and recently took part in a special leadership training program in New York City.
Sarah loves having the flexibility of a remote office that allows her and her family to be able to travel freely, and pick up and move easily if they want to in the future. After all, with both Sarah and her husband loving the music and art scene, and with her husband being an active working artist currently, you never know if this couple will end up on the east coast someday soon!
One thing is for sure though, Sarah will definitely be a real estate investor in 5-years. Growing her portfolio is her ticket to freedom in the future, and she's excited to see what the future holds with it! We're incredibly grateful to have Sarah on our team here at RealEstateInvestor.com and we look forward to seeing her grow with us in the coming years!