When they're not saving lives, these two doctors are building their real estate business. Find out how Land and Rhet utilized our Done-For-You Services to close 14 deals in 6 months, all while maintaining their full time careers as essential medical professionals.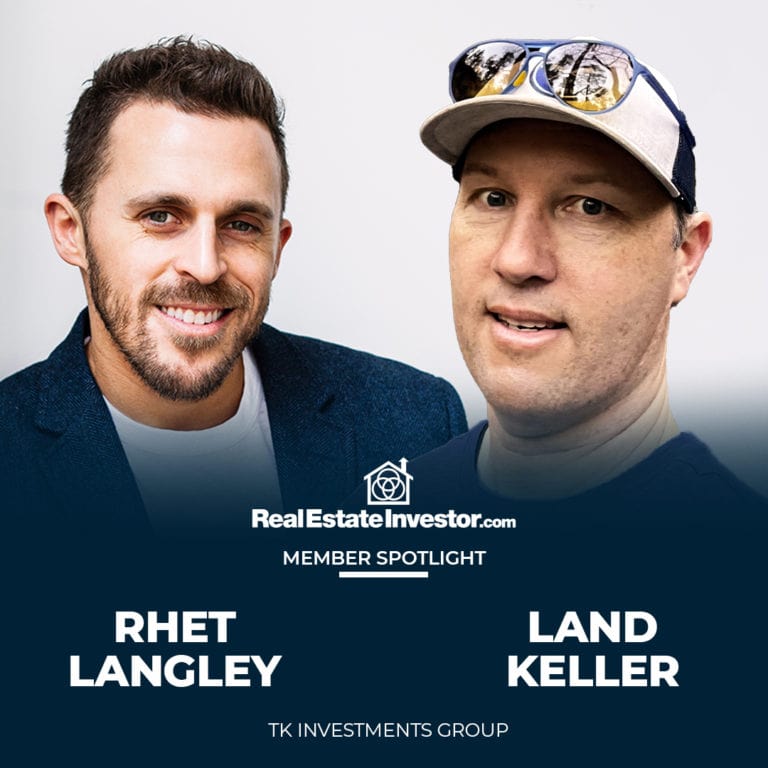 As Anesthesiologists who work at the same hospital in Montgomery, Alabama, it didn't take long for Dr. Land Keller and Dr. Rhet Langley to become close friends. After all, they have a lot in common.
Land and Rhet are both Doctors who specialize in anesthesia care, pain management and critical care medicine. They share similar Visionary mindsets, entrepreneurial spirits, and they've both invested in real estate previously.
Rhet had experience investing in commercial real estate and Land had experience flipping houses, both of which made their decision to join forces and build a real estate business together a no brainer.
After investing in a couple of various real estate deals together, Land Keller and Rhet Langley went on to become the founders of TK Investments Group, LLC. in 2019.
Building A Real Estate Business During Uncertain Times
Like with any entrepreneurship venture, Land and Rhet went through several iterations of failures and successes along the way. Over the first year of their business, Land and Rhet looked at various different assets they could invest in from trailer parks to single family and multi-unit properties. But when 2020 came around in an unprecedented fashion thanks to Covid-19, they were faced with massive uncertainty when it came to their real estate business.
For Land and Rhet, 2020 was the year of massive change. Not only were the two of them medical workers during a worldwide pandemic, they were also new real estate investment business owners facing uncertain market conditions.
Why They Chose Real Estate Wholesaling
To add fuel to what could have been a fire, Rhet also moved from Montgomery to Houston, Texas in 2020. And since he chose to stay on as an Anesthesiologist at the hospital back in Montgomery, that meant he'd be spending more time traveling back and forth between the two cities.
Between Rhet's time consuming commute and the fact that both he and Land were essential medical personnel, the two of them had a lot of obstacles to overcome when it came to trying to build their real estate investment business.
Time was one of the largest roadblocks standing in their way, and uncertain market conditions was another. 
Needless to say, with uncertain times ahead, Land and Rhet knew they needed to be smart and cautious when it came to the future of their business. They saw the opportunities that real estate investing had to offer, but they wanted a less risky strategy.
That's when they ran across a post about an upcoming training event on real estate wholesaling.
After attending that free training webinar about real estate wholesaling, Land and Rhet decided that wholesaling was the strategy for them because it afforded them less risk during uncertain times, and more consistent income generation for their young real estate business.
Their Business Roadblock: Lack of Time and Consistency
Even though Land and Rhet were no longer in the same state, the duo managed to begin real estate wholesaling shortly after attending that training event. They started out by cooking up their own marketing and business plan, all while working 60—or even 70—hours per week as anesthesiologists.
But trying to do everything on their own quickly resulted in them spinning their wheels with no momentum…
"We tried wholesale real estate for a couple of months on our own, but our biggest issue was time. Starting a business is always fun and cool at first, but unless you have that time to spend on marketing and following up, you can't gain momentum." – Rhet Langley shared.
Like most new real estate entrepreneurs, time and consistency became a quick problem for the two business partners. All of the small tasks they were doing added up fast, which resulted in a lack of consistency in their marketing efforts and lead management, inevitably causing a loss of traction across the board.
Rhet and Land knew that if they could just get the qualified sellers on the phone, they could close more deals and grow their business.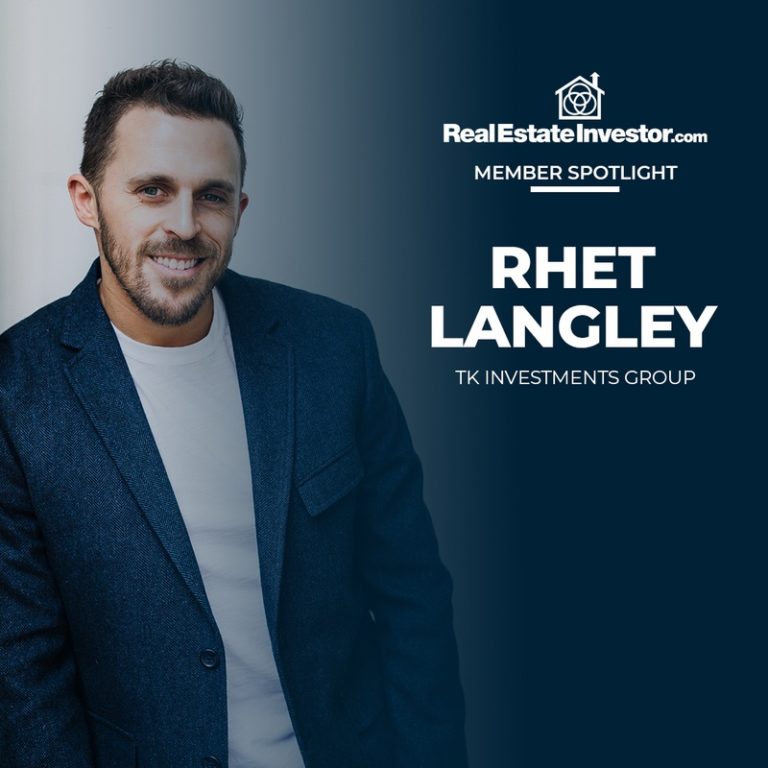 The Solution To Their Real Estate Investing Roadblock
These busy business partners knew they needed to find a solution that could help them save more time and be more consistent in their business. Fortunately they knew where to look because the wholesale real estate training they attended earlier that year recommended RealEstateInvestor.com as that solution.
Our Done For You Services is a full spectrum solution that can be custom tailored for every aspect of our member's real estate business. Depending on what our members need help with, our team can take care of the day-to-day activities like marketing, lead follow up, system & CRM documentation, market research, lead qualifying, appointment setting, and so much more.
By delegating those time consuming tasks to us, Rhet and Land could spend their valuable time moving the needle by closing more deals and growing their business. But, like most new real estate entrepreneurs, Rhet and Land were a bit apprehensive at first to spend money on solutions like the ones we offer at RealEstateInvestor.com.
Overcoming Cost Objections By Seeing The Investment
Rhet told us he distinctly remembers considering not signing on as a member with us because he wasn't sure if our solutions would solve their problems, or if it would be worth the price. But after the duo learned more about our member experience and how our solutions could help fast track their success, they saw our solutions differently. They started looking at our Done-For-You Services as an investment that could yield them long lasting results, instead of a basic spend.
Seeing the potential for a massive return on their investment in the form of time saved and expedited business growth, Rhet and Land were convinced. They became RealEstateInvestor.com members 6-months ago and their business has grown exponentially ever since.
"RealEstateInvestor.com works for us while we're working! And as busy Anesthesiologists, that's advantageous. Signing on for their Done-For-You Services was the next level for us and we've grown exponentially since. We've closed 14 deals in just 6 months since becoming members, and we're just getting started!" – Rhet Langley and Land Keller of TK Investments Group, LLC. share about their member experience at RealEstateInvestor.com.
For entrepreneurs working long days in their professions, coming home to a list of leads that have already been softened helps Rhet and Land push their business forward. And receiving that information in a nice, organized format makes taking those leads to the finish line easier.
The RealEstateInvestor.com Difference – We're Invested
When asked what they like best about our company, the duo shared that they both appreciate how responsive and invested we are.
Whether they've had a backend question about our system, our services, or billing, they've always received a quick response from a real person. And between our online community and our member success calls, Rhet and Land feel like more than a number. They can tell that our RealEstateInvestor.com team is truly invested in helping them succeed.
"During one of our Member Success calls, we received a suggestion that pivoted our business overnight. Without the RealEstateInvestor.com community, it could have taken months of failures—and lost money—for us to figure that out on our own."
What This Successful Duo Wants YOU To Know…
Since Rhet and Land had such great things to say about their Member experience with us, we asked them if they would refer their friends and family to RealEstateInvestor.com.
They both unanimously said, "Yes definitely! But only if they're not in my market!" The last part was added in jokingly with a light hearted laugh from the pair of business partners.
As we closed out our interview with Land and Rhet, we asked them if they would like to share anything with real estate entrepreneurs who are considering joining our RealEstateInvestor.com community. Here's what each of them had to say.
"Joining RealEstateInvestor.com and taking advantage of their Done-For-You Services is like adding a new secret weapon to your portfolio. It's worth EVERY dime." – Land Keller shares.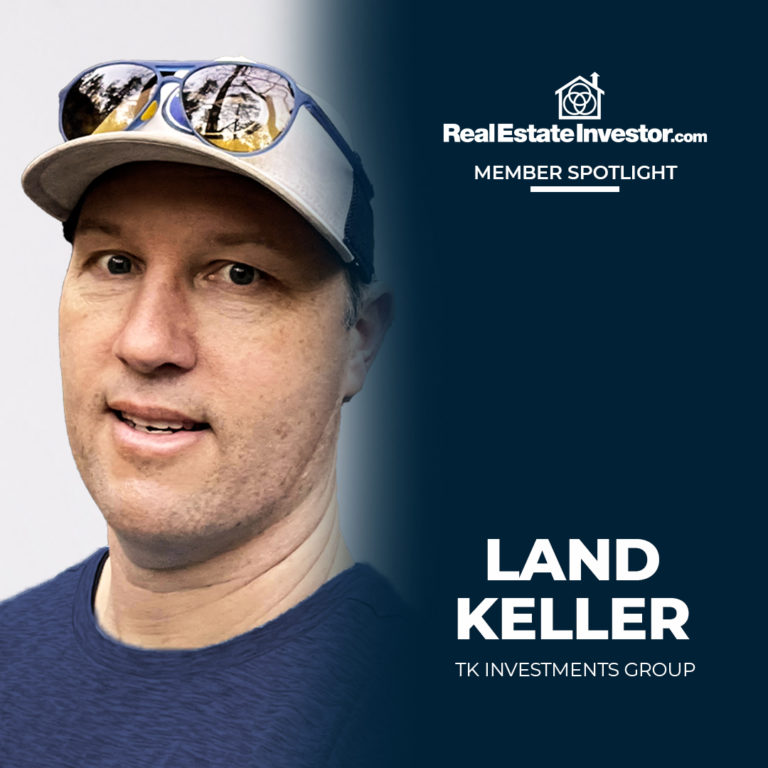 "You need to stick with it before you'll start to see the fruits of your success. The darkest hour is right before the brightest hour." – Rhet Langley adds.
Thank you Land and Rhet!
We want to send a special thank you to Land and Rhet for allowing us to put them in the spotlight, and for taking the time out of their extremely busy schedule to talk to us about their member experience. Our team is grateful to have such amazing members here at RealEstateInvestor.com.
If you're interested in learning more about our Done-For-You Solutions, we invite you to schedule a call with us here.