Erik Hatch, owner of Hatch Realty in the Fargo-Moorhead area of North Dakota, has been a member with RealEstateInvestor.com for close to two years and he's kind of a big deal to us. With a multi-award winning real estate company that has a servant's heart, and a visionary that's so closely aligned with our own core values and beliefs, this real estate entrepreneur is doing things right and it shows.
"We are in the business of helping people: We just happen to sell real estate." —Hatch Realty's Motto
WHAT'S ERIK'S COMPANY DOING THAT'S SO SPECIAL?
They give people options.
Like most traditional real estate agents, Erik used to think that there was no way a seller would accept a lower and more aggressive offer in exchange for certainty. "It's not a world where real estate agents live in and that's why it's met with such doubt by agents." Erik shares in regards to this.
Yet, the popularity of his SNAP offer program—a program that makes selling your home a snap—has proved that logic to be wrong. And honestly, it makes sense. After all, people love options. And with all that's going on right now, they need options.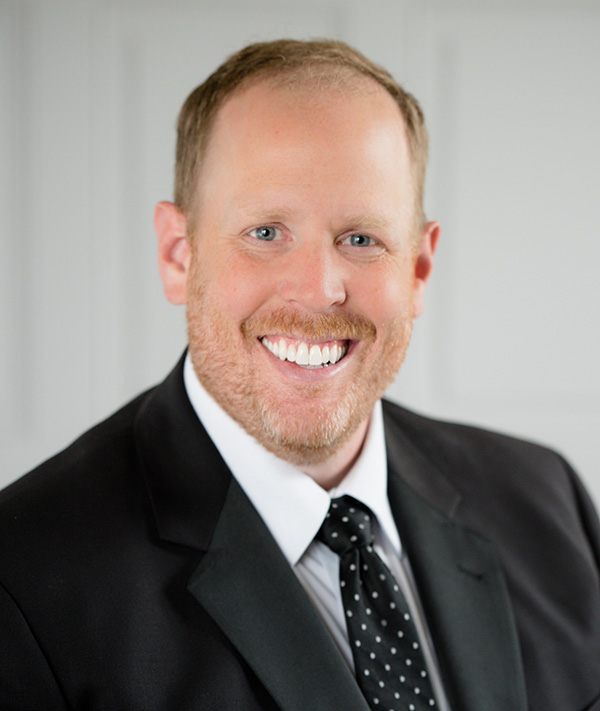 A menu of options for sellers to choose from.
Hatch Realty offers their clients a menu of options to choose from when selling their homes. Their menu includes:
Traditional listing.
Traditional listing,

 

plus

 

an interest free loan of up to $10,000 for upgrades to maximize the seller's home value.
A snap offer— Sellers get a cash offer within 96 hours. While this is a more aggressive offer, sellers get a first class experience when it comes to convenience and certainty.
RealEstateInvestor.com is one of Erik's secret ingredients for success.
Erik never considered himself to be a real estate investor until a few years ago, even though he'd technically been investing in real estate since 2012. But instead of fearing the rise of the inevitable iBuyer movement, Erik decided to embrace it head on and take the power back in his company's hands.
One of the tools that has helped Erik find success as an iBuyer is REIgnyte's Managed Services program—formerly called REIvault—which he mentions on his website as being been instrumental in helping him get the word out.
Here's what he has to say about REIgnyte during our interview with him this week.
"RealEstateInvestor.com's analytics and insights for providing the right marketing materials to the right sellers has been invaluable to the building of our own iBuyer program. Utilizing those tools has been the biggest catalyst for our growth over all other mediums we've tried. The return on investment we've had just in the short period of time we've been with them has been the most positive over any other dollars we've infused into this program." —Erik Hatch about Hatch Realty's Snap Offers
Let's look at the numbers:
Erik Hatch has been in real estate full time since 2011 and has been investing in real estate since 2012. Hatch Real Estate closes over 600 traditional deals each year, and in 2018 they started flipping homes.
He also joined RealEstateInvestor.com as an REIgnyte Managed Services member—formerly REIvault—in late 2018.
We asked him to quantify his results with us and here's how many investment deals he's been closing on top of his traditional listings:
End of 2018- Closed 5 Deals
Full Year of 2019- 25 Deals
So Far in 2020- 10 Deals Already!

 

(As of March 20, 2020.)
"We have had massive success with this since our inception. I've created a whole additional arm to my business via our SNAP offer program." —Erik Hatch says about RealEstateInvestor.com
Here are a few things Erik says that he loves about RealEstateInvestor.com:
He has more hours to work

 

on

 

his business and not

 

in

 

his business.
It gets people to raise their hands. The people that are coming out of the woodwork aren't their typical residential real estate clients—so they're now widening their net.
With our program they identify those that want to sell to them (as their 1st wholesale offer); they identify people that want a higher price (so they shop it to other wholesalers); and they identify people that want to list the traditional route with their brokerage.
"I used to go to all these houses and walk through them with the contractors and the inspectors. I basically served as my own general contractor. Now I have a system that operates beautifully – with two full time staff members, a great general contractor, and I'm buying 3-5 houses each month by simply answering a handful of emails thanks to RealEstateInvestor.com. Now I have time back and a machine running." —Erik Hatch, Hatch Realty and Snap Offers
Would Erik Hatch Recommend REIgnyte Managed Services To Others?
We asked Erik if he would refer REIgnyte Managed Services to other Hybrid real estate agents and real estate investors and he said: "Yes. We have, and we will continue to do so."
Thanks Erik!
Our team at RealEstateInvestor.com is incredibly grateful for our wonderful members like Erik Hatch. Erik is a great example of a beacon of light in his community and in the real estate industry. We love that he's taking the iBuyer movement head on, embracing life as a hybrid agent and investor, and helping others do the same along the way. It's members like Erik and his team that make us strive to be the best we can be at RealEstateInvestor.com!
Be sure to read this article we wrote based on our interview with Erik Hatch!
Erik took the time to give his thoughts on how the Coronavirus is changing the industry and what real estate entrepreneurs need to be doing right now as they're safer at home. Read the article we wrote about this interview here.
Link to next article. Or add that article to this and simply make this a long form article.