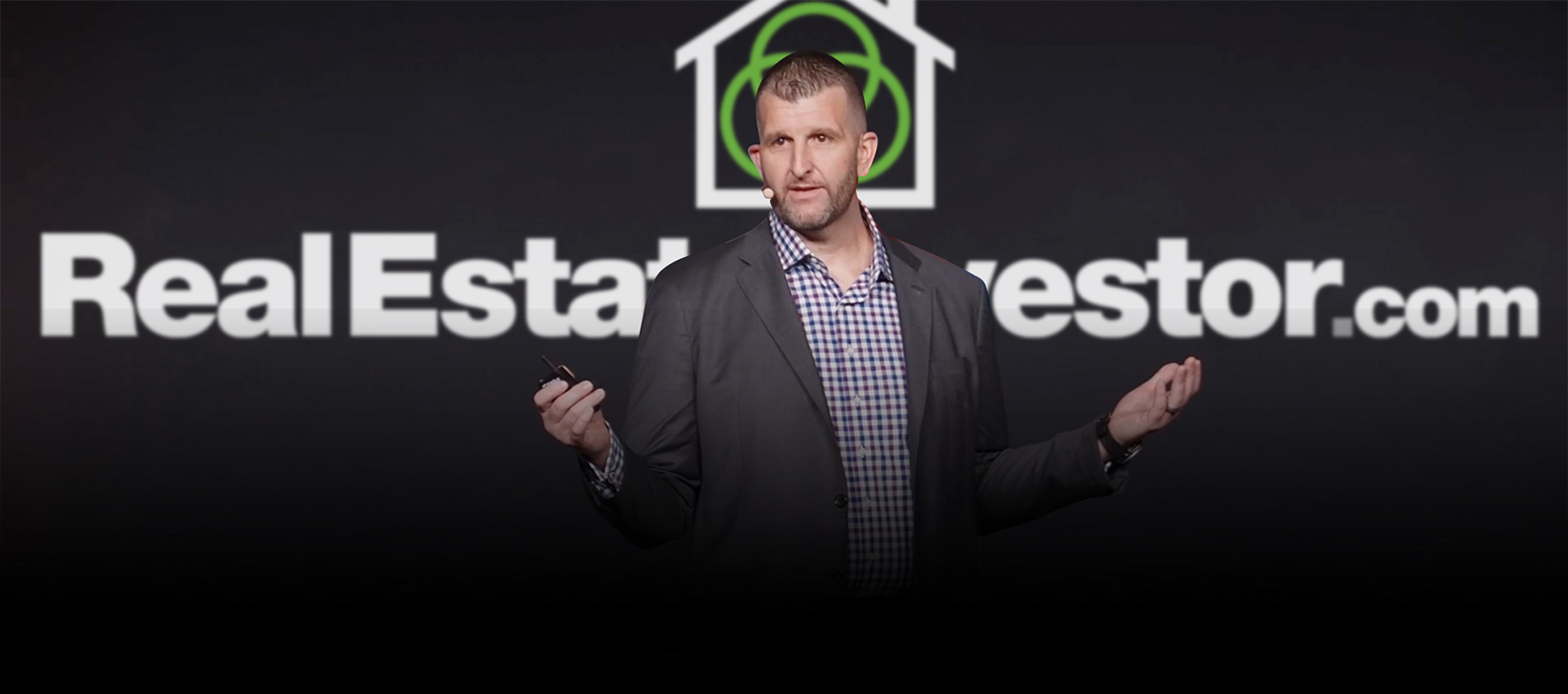 Your inbox is already inundated with advice and information on COVID-19 from multiple companies, so you don't need another one.
Instead, you need solutions.
In no way are we trying to capitalize on what's happening right now. That's against our core values in every way. We know this is a scary time, and our thoughts and prayers are with all of our members and their families.
As leaders in our industry, we want to guide you away from panic and into action when it comes to running your business.
Truth is, we've heard from multiple members who have asked us if we think they should shut down marketing for this time. And when we respond with an "absolutely not," we're not responding out of financial interest for our business. We're simply sharing what's right and true.
How are we so sure?
Let's look at advice from one of the greatest real estate moguls of all time…
"Look at market fluctuations as your friend rather than your enemy… I will tell you how to become rich… Be fearful when others are greedy and greedy when others are fearful." — Warren Buffet
Of course he's spot on!
We've seen massive transfers of wealth achieved by the boldest real estate investors for centuries now. We even saw it personally back in 2001, 2008, and 2009!
Why does this happen during times of crisis?
Because, while your competitors are panicking, watching the news, sucked into social feeds, and freezing up, your window of opportunity is getting bigger by the day!
As things continue to evolve over the next several weeks and months we invite you to join us.
Start by taking a deep breath, remaining calm and in control of your emotions. Have faith and get ready for action.
Remind yourself who you are. You are a leader! You are strong and confident. Now is the time to be that beacon of light in your community and in our industry!
Assess your market, use the tools and resources available to you, stay informed, and be ready to assist fearful sellers who need help getting out of their homes.
Now is your time to shine! The break you've been waiting for is here! And we can't wait to help you change your life and your business!
While we're all social distancing in our homes, we'll be working on hammering out powerful content, interviews, videos, tips, tricks, individual market information, and more on a daily basis. We're planning weekly webinars with some of the industry's best and brightest, and so much more!
Check in with us daily to learn different ways you can take advantage of the opportunities that this unique situation will create in our industry.
Here's how to stay informed:
Be the first to know by following our RealEstateInvestor.com Facebook Page here.
Check your Facebook Members Only group. 
Check back often! We'll be going live, posting daily, and hosting weekly webinars.
We're committed to navigating this time with you and we hope that you'll join us on this journey.
Sit down, buckle up, and get ready for a wild ride, because that massive transfer of wealth is there for the taking…
You just need to grab it.
In closing…
Our thoughts and our prayers for health and safety are with each and every one of you. If we can help you in any way, or if you have any questions you'd like us to address, please don't hesitate to reach out to our team.
The RealEstateInvestor.com team—including our international sales ninjas—are working remote from their homes. And we're committed to uninterrupted service for all of our members.
We look forward to sharing more with you soon!
Here's to all of us being the beacons of light in our industry!
Stay healthy and stay safe,
Gary Boomershine, Robert Syfert, And the entire RealEstateInvestor.com team
PS: Don't forget to check our Facebook page often!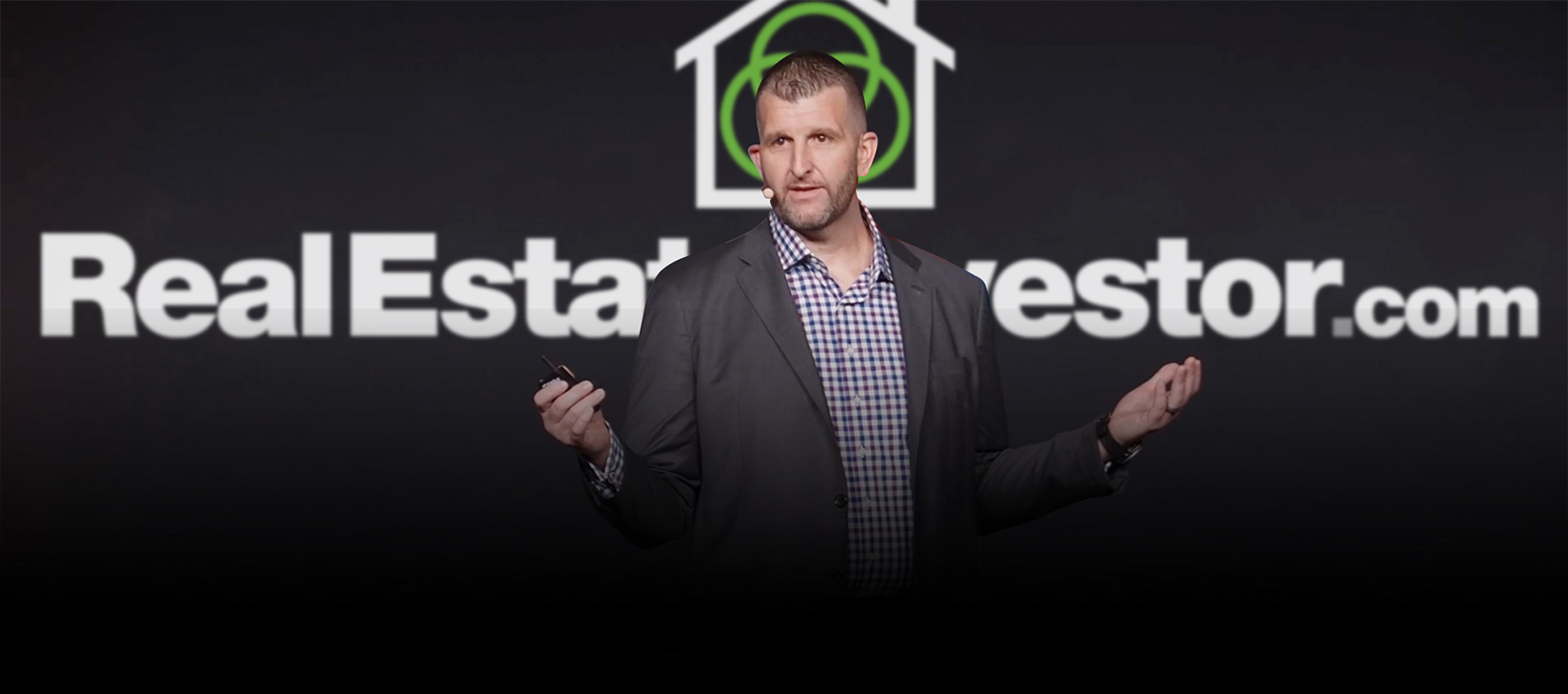 FOR IMMEDIATE RELEASE
Tampa, Florida: RealEstateInvestor.com (REIvault), an Inc. 5000 Fastest Growing Company that provides real estate investors with done-for-you marketing and followup services, InvestorPO (IPO), a leading provider of automated real estate lead management and CRM technology and Property List Manager (PLM), a proprietary property list stack filtering and fulfillment service, announced today that they have merged to bring fully managed marketing and operational support to both real estate investors and agents. All three companies will live under the RealEstateInvestor.com umbrella.
REIvault provides its clients with fully managed marketing services designed to minimize lead followup effort and increase deal flow. IPO's CRM application provides real estate investors unprecedented control, visibility, and ease in managing and following up with leads. PLM's software helps real estate investors save time and money by pinpointing leads within their lists with a higher probability of wanting to sell their home fast.
With the merger, REIvault, IPO and PLM's clients will have access to REIvault's managed marketing and lead qualification services, IPO's state-of-the-art CRM and business management technology and PLM's proprietary list stack filtering and fulfillment services providing an unprecedented all-in-one business management platform specifically for real estate investors
"We're excited to be able to provide our real estate investors a complete solution that gives back investors their most precious commodity – time," said Gary Boomershine, CEO of REIvault. "This merger allows us both to build our client base while providing new tools and services to our existing clients. It also allows our clients to manage their lead services and technology under a single, integrated platform."
 Customers briefed on the merger thus far are thrilled at the prospect of what the three companies will be able to provide by their combined forces. Robert Syfert, CEO of IPO and PLM, said, "We are continually looking for ways to provide both our clients and the real estate investor community more value. We're excited to be able to provide a single, full-stack platform that allows real estate investors to scale faster than ever before." 
About RealEstateInvestor.com
REIvault provides real estate investors with fully managed marketing, lead followup, and lead qualification services, along with training from top experts in the industry. With these services, both investors and agents have the power of a 40 person marketing & sales department without having to hire or manage a single person for the equivalent cost of one resource.
About InvestorPO
InvestorPO is a cloud-based customer relationship management solution specifically designed around the needs and goals of real estate investors. Offering multiple tiers of service, new/low-volume investors can leverage the software to manage their lead flow better while higher volume real estate investors can use the more robust software solution that provides investors unprecedented control, visibility, and ease in managing and follow up with their leads.
About Property List Manager
PLM is a cloud-based property list stack filtering and fulfillment service that helps Real Estate Investors save time and money by pinpointing leads within their lists with a higher probability of wanting to sell their home fast. As such, real estate investors can better leverage marketing efforts by targeting only specific leads more likely to respond, resulting in a higher ROI.