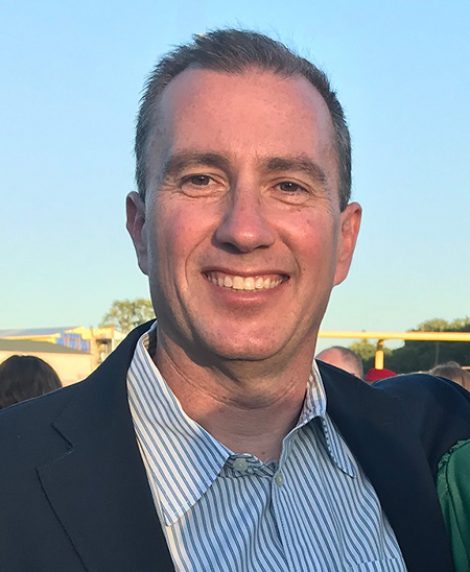 Dave brings more than 25 years of experience to RealEstateInvestor.com, including a diverse background in technology, program management, and engineering. He's worked for multiple start-ups, and spent 10 years working for a Fortune 500 company before venturing out and bootstrapping his own business.
Building The Highest Quality Products
With Dave's adept understanding of business needs and technical solutions, he recognizes the value that our products and services bring to our members. It's not about filling a need. It's about having the best product to provide optimum results.
I want us to have the best product in the industry. Not just solve 'some' needs. Dave Dubois shares about his work at RealEstateInvestor.com.
For Dave, a quality product is always top-of-mind. After starting each day with a cup of coffee—and then more coffee—he focuses on the type of product RealEstateInvestor.com members need to be successful in their real estate business. He has led out many of the positive changes to our existing product offerings since he joined RealEstateInvestor.com a few years ago. These enhancements continue to improve our products and increase customer satisfaction.
People talk about marketing. And how you market to succeed, and there's definitely some truth to that… But (to me) the most successful marketing is marketing combined with high-quality products and services… because they feed off each other. We have that here at RealEstateInvestor.com.
What Sets Our CRM Apart From Others?
For starters, the RealEstateInvestor.com technology was built by real estate investors for real estate investors. Understanding the unique needs investors have gives us the insight to build a product for our members that we also use. After all, we are investors too.
When asked about competitive CRM systems, Dave tells us not all CRM's are the same. And not all have the same degree of flexibility or the customization options that ours has. It's what sets RealEstateInvestor.com apart and ahead of our competition. Here's more on what Dave shared about this:
What we do really, really well is integration. We have integrated phone support and integration with multiple other products on the market that investors use. We do integration better than most and we are really flexible. We have a lot of customization options to allow people to customize our CRM to match their personalized processes. This is something that a lot of platforms on the market don't offer today.
While most companies that offer CRM's to real estate investors offer only products, RealEstateInvestor.com offers both products and services. As such, we can help members by aggressively meeting their needs wherever they are, according to Dave. That includes growing with them as their business grows.
With our managed services and direct mail capabilities, we can provide integrated campaigns for our members that other platforms on the market today cannot.
Having an integrated campaign management and follow up system that real estate investors can pair with other systems they might be using is something we excel at. And if a real estate investor wants to save even more time, our system can do almost anything that other programs do without even needing outside software or system add ons. That coupled with our unparalleled reporting is a huge bonus for real estate investors.  Dave shares.
Helping Real Estate Investors Grow…
As Dave puts it, real estate investing and our platform isn't for everyone…
Some real estate investors launch their real estate investment business and find that it's not the business for them. Or they only commit to investing as a part-time source of revenue generation, never planning on making it their full-time business.
In this case, they can still benefit from our platform of products and service, but they might not geek out about how awesome our platform is, or utilize it to it's best capabilities like a serious real estate investor would.
By serious real estate investor, we mean investors who are in this for the long haul and who plan to build a flourishing real estate business. Dave elaborates on this more here:
If the business is simple, it doesn't matter which CRM you use. But if you want to start growing and scaling your business, you're going to need to use different tools to market to sellers and buyers. At that point, you'll want something that has more tools, more integration within the program, and more functionality overall. Basically, you want something that grows with your business as you grow it. That's where we excel here at RealEstateInvestor.com. With a wide suite of offerings for any real estate entrepreneur, we offer a one-stop-shop for all of our members' needs from the day they open their business to the day they hit that 7-figure milestone.
To get the most out of any of our RealEstateInvestor.com products and services, investors must be committed to the process. We have the tools investors need to achieve great success, but if you are not actively participating, you will not be as successful as those who do. After all, this is not transactional sales. It is based on relationships. It's relationship selling.
A Platform Built Around Our Member's Needs.
We're always working on improving our system and adding features that are highly requested by our members. That's one of my favorite things about working here… We listen to our members and we actually work on implementing features and ideas that they're highly interested in.
Dave is currently working on new, as well as small functionality. He's putting an emphasis on both enhancing existing products as well as new designs to continue to provide tools that are important to members.
Dave's Favorite Thing About Working With Us…
Dave tells us he loves helping people fulfill their dreams and build their lives the way they want to live. He also likes being part of something bigger than himself.
I love building a company and building products that help people. I get excited seeing our members achieve their dreams of entrepreneurship – Dave Dubois, Director of Products and Services at RealEstateInvestor.com shares.