World Class Mentorship & Coaching PLUS
Done-For-You Marketing & Operations
= Guaranteed Success
The founders and members of REIvault are highly experienced real estate investors. We all started somewhere, learned from mentors and had helping hands along the way. Having the right mentor and coach in your corner training you, motivating you and keeping you accountable is one of the largest contributors to success. In fact, many of the most successful investors still have mentors they look to for guidance when needed.
The APPRENTICE Program will support your needs regardless of your experience level. The only requirements are your commitment and your character.
In addition to the done-for-you aspects of our program you'll receive
Real Estate Technology, Sales and Performance Coaching
We will get you up to speed and moving with momentum quickly using proven systems, live calls and accountability measures that will keep you on track.
Live Seller Calls & Help
You'll have the opportunity to bring your sellers on the call with our closers and we'll help you actually close deals.
Unlimited Deal Help
When you have a hot deal in your hands and can't risk losing it, we will help you every step of the way to get it closed and get money in your pockets
Proven Sales & Marketing Plan
You'll get a live strategy session and robust sales and marketing plan so that you're never guessing and always moving forward
One Day Live Sales Training Workshop
We have the most advanced real estate sales and closing techniques in the business and we'll share them with you during this live workshop with other members.
Since we will be doing all the "heavy lifting" using our proven systems, marketing, copy and leads, we are so confident in our ability to bring you leads that we will guarantee your results…
75+ Seller Leads... Guaranteed
All of the direct mail and pay-per-click internet campaigns are done for you and we guarantee you will get 75+ leads and the support necessary to help close them into actual deals.
Additional Marketing Fulfillment
Want even more leads? We'll still do it all for you. You can provide additional marketing budget at any time and we will continue to keep your deal-making machine cranking.
With the REIvault Apprentice Program you'll close more deals by using our shared systems, trained virtual assistants, unique marketing and lead generation, and much more… designed to propel you to success – faster, cheaper, better.
PLUS You get access to world class coaches and mentors to hold your hand, motivate you and accelerate your success.​
We generate over 150,000+
leads a year for our members.
We foster an environment of community, connection and collaboration among our members where the whole is greater than the individual parts.
We are an exclusive group of experienced real estate investors, professionals, private lenders and Realtors who utilize a "shared services" business for finding off market real estate deals and having our business run on auto-pilot.
We have 250+ people in our group who all contribute to helping one another grow their businesses by sharing ideas, systems, best practices and nuggets, all designed to help one another.
REIvault is –at the core of it — a group of contributing members and a strong team running the marketing, lead generation, systems, processes and staffing (trained VAs) to generate consistent deal flow.
Proven marketing, lead generation, systems, standardize
processes, and trained Virtual Assistants for professional
real estate investors, agents and lenders.
Discounted Membership Mailing Lists
Secret Mail Lists
Shipwrecked Distressed List
Provate List
Vacant List 3
Other Specialty Lists
Your Custom Lists
"Nasty 19" Done-For-You
Returned Mail Management
List Management 7 Ongoing Updates
Podio CRM Instant Setup – Done-For-You
Setup & Managed Done-For-You
Integrated to Phone System for Lead Capture
Integrated to PATLive for Live Lead Capture
Integrated to Direct Mail Done-For-You
Multiple Team Members Enabled
Automated Workflows/Tasks Enabled
Integrated to Text Message Hangups/Follow Ups
Integrated for Deal Dashboard Enabled
Integrated for VA Lead Processors Done-For-You
Team Member Routing Optional
Phone / Live Operator Setup & Automation
Dedicated 800/Local Number per Mail Campaign
Pre-recorded Message Setup & Automation
PATLive Setup, Webform & Automation 5
Up to 3 Additional FREE 800/Local Phone Lines for non-mail Campaigns (including upto 250 Leads per month). Additional Phone Lines available 4
No Seller Left Behind Follow Up System
1-Click "Offer Letter Campaign"
1-Click "Follow Up/Nurture Campaign"
1-Click "Remove From Mailings"
Automatic Follow Up Task Scheduling
Integrated Text Messaging
VA Clean Up of Seller Name & Details
Optional "Converting Hangups" Application
1-Click "Monthly Text Messaging" Campaign
Dashboards (KPIs & Metrics) TEAM
Metrics & KPIs of all your marketing campaigns
Response Rates, Cost per Call/Lead/Viable Lead
ROI analysis
Sales Team Effectiveness
Manage your team's effectiveness from one dashboard
Secret Mail Copy
Shock & Awe Campaign
Attention w/ Testimonial Campaign
Ghetto Campaign
CHA Campaign
Customized Mail Pieces 4
Your Mail Pieces 4
Guaranteed Lowest Price Mail 1
typically 10-20% savings
Managed to a Your Monthly Budget
Daily/Weekly/Monthly Schedule
Drip Campaigns via Frequency
Pause/Restart on Demand
Returned Mail Managemen
Free 800/Local Numbers per Campaign
Yellow / White / Custom Postcards
Handwritten Postcards
Yellow Letters Standard & 1st Class
1 Click Follow Up Yellow Letters
1 Click Offer Letters
Manage via your Mailhouse Option 2
VA's (Virtual Assistants)
Processing Leads
24/7 (Monday – Saturday)
Transcribe all Voice Mail Messages
Locate Complete Property Address
Get Pictures via Google Street View
Get Zillow Value, Rent Value and Links
Update Relevant Information
Text Message Hangups
1-Click "Remove From Mailings"
1-Click "Follow Up/Nurture Campaign"
1-Click "Offer Letter Campaign"
Get Property Comparables & Profile 6
Use your custom MLS or Comp Service
Determine if Good "viable" lead or Not Interested
Email/Task Viable Leads to you
On Demand Tasks to Pull Comparables
On Demand Returned Mail removal/update
Live Phone Follow Up & Apppointment Setting
Highly Responsive Email &
Phone Support
Membership Support & Training Site
Monitor Your Change Requests
Podio CRM and Workflow Change Requests
Deal Help When needed
Satisfaction Surveys for each request
Ongoing Account Reviews & Checkpoints
Membershop Training & Support Site
New Member Training Videos
"How To" Video Tutorials
FAQs
Paperwork & Document Samples
Postcard/Letter Samples
Objection Handling Course (audio/video)
Advanced Wholesaling Course (audio/video)
Advanced Help
1:1 in a small group live help
Weekly REIvault Huddle Calls for Members
Access to Previous Huddle Calls
Connections to Other Members
Live RealEstateInvestor.com Events/Mastermind
$1,000 Referral Bonuses for referred members
New Features/Suggestions
Recommend Systems, Tools, Partners
Unique Sales or Deal Strategy
1. If we can't beat the price, we'll use your mailhouse for you. 2. We can use your mailhouse, if desired. 3. You'll need to signup or provide access to FMSN system. 4. Additional Fees may apply. Mail Customizations may have mailhouse setup fees per piece. 5. PATLive Billed directly to you ($80 per month includes 50 Live Operator Minutes / 250 Total Calls). 6. With your comp provider.
We Guarantee The Lowest Rates.
If we can't beat it, we'll use your mail house.
Postcards for as little as $.39 and yellow Letters for as little as $.83 or less
AND includes phone number, minutes, abd voice mail transcription. If we
can't do it for less, we'll use your mailhouse.
As many as 30,000
pieces mailed each day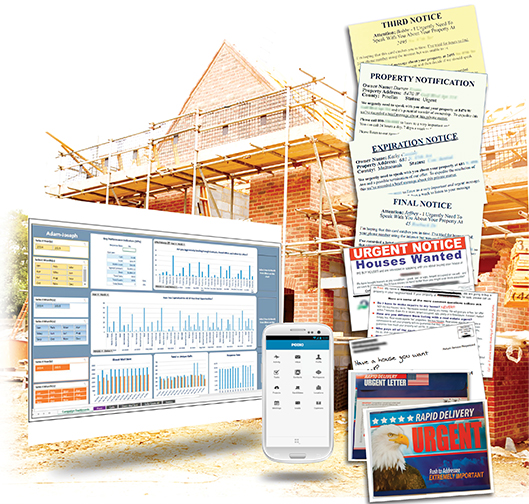 250+ of the most successful real estate investors in the country are part of the REIvault "Shared Service"
We are an exclusive group of real estate professionals, investors, lenders and
agents who utilize a "shared services" business for finding off
market deals and having our platform run on auto pilot.

Apply
The initial application allows us to screen for the best candidates for REIvault. This step is critical as it allows us to understand your current business and determine if your're a potential member if the REIvault. Our initial screening process is designed to be fair to both you as a potential member and for us as an organization. We'll review your experience, your available marketing budget and confirm that your desired geographic market is open to new members.

Schedule
You like what you've seen in our (on demanding) training, listened to our success stories and read through the FAQ's and it looks like becoming a member of REIvault can add massive value to your business. You'll schedule an appointment and we'll begin the interview phase of our process.

Interview Call
On our interview call, we will review your application together and answer any questions you mau have about REIvault. Additionally, we'll share our insider" knowledge of the real estate market and help you analyze your current business model and marketing budget to determine the best strategy for success. Finally, we discuss your level of contribution to the group and the value of helping each other grow and prosper.

Signup
It's official! You're ready to take your business to the next level and we both agree that there is potential for massive mutual benefit and you've been invited to join the REIvault community. This is when you become a member and we begin the process of intergrating you into our "shared" systems and processes and prepare you for new leads and opportunities that will help your business grow!

Launch
You've provided us everything we need to move forward and have begun the process of integrating our many systems including: mailing campaigns, phone #'s, lead management systems, and virtual assistants. You'll be ready to start having leads rolling your way in about 5-7 days. During this time, you'll be learning our systems by watching some required training videos and getting ready for all those new leads!
Dont Take
Our

Word For It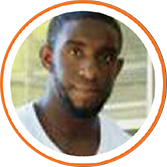 Nasar El-Arabi - North Carolina
"Sorry to bother you man. But I wanted to let you know that the list you guys have is almost as good as Chick-Fil-A lemonade. I never had a list where the sellers call you wanting to give you their house and first born. I'm not a big course or program buy. But there can't be possibly be a better program than this Rei vault. I've made 6 figures off your list alone this year. Man, you have totaly transformed my business. I was totally lost without you and didn't even know it."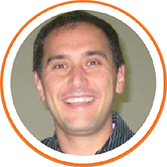 Justin Lee - Washington
"Before we started working with you, we were the model of inconsistency... Our revenues reflected it... what really pushed us over the edge. ...The concept if let's leverage into what other people are doung and it's only going to continue to get better as the community grows ...We locked up a deal on the very first mail drop... we're expecting as that pipeline builds that ROI to get bigger and bigger."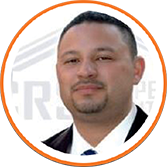 Freddy Escorcia - Dade County, FL
"It's great that I get home, I can open up my laptop, and I already know what I need to do, which is talk to the sellers. The V.A.s do a phenomenal job getting the information, pulling up the property information, so even before I call the seller, I have everything in front of me It's pretty much all being done for me and I'm focusing on talking to sellers, talking to buyers, and putting deals together. Hands down to it's the best investment I've made when it comes to my real estate business."