Davelyn, which is pronounced Dave-Lynn, has a wealth of experience in process improvement.
So, what does that mean?
In simple terms, Davelyn, who joined RealEstateInvestor.com in 2019, tells us she reviews processes and procedures to ensure they are efficient, streamlined, and have a quality-conscious output.
By actively testing processes, Davelyn looks for gaps and identifies action items to correct them. She also evaluates steps, eliminating redundancy or unnecessary ones that simply waste the user's time.
And best of all, she's able to work remotely, which means she takes her laptop everywhere. A true digital nomad.
Working at RealEstateInvestor.com
Hands down, Davelyn tells us her favorite part about RealEstateInvestor.com is the leadership. Having worked in a corporate environment before and having had some good leaders and a few who were not, Davelyn appreciates the quality team and leadership here at RealEstateInvestor.com.
"I feel like they are really family. It's the first time I've worked with people like that. It's a very genuine feeling. They value everything you do, from small things to big stuff." – Davelyn David shares about working at RealEstateInvestor.com.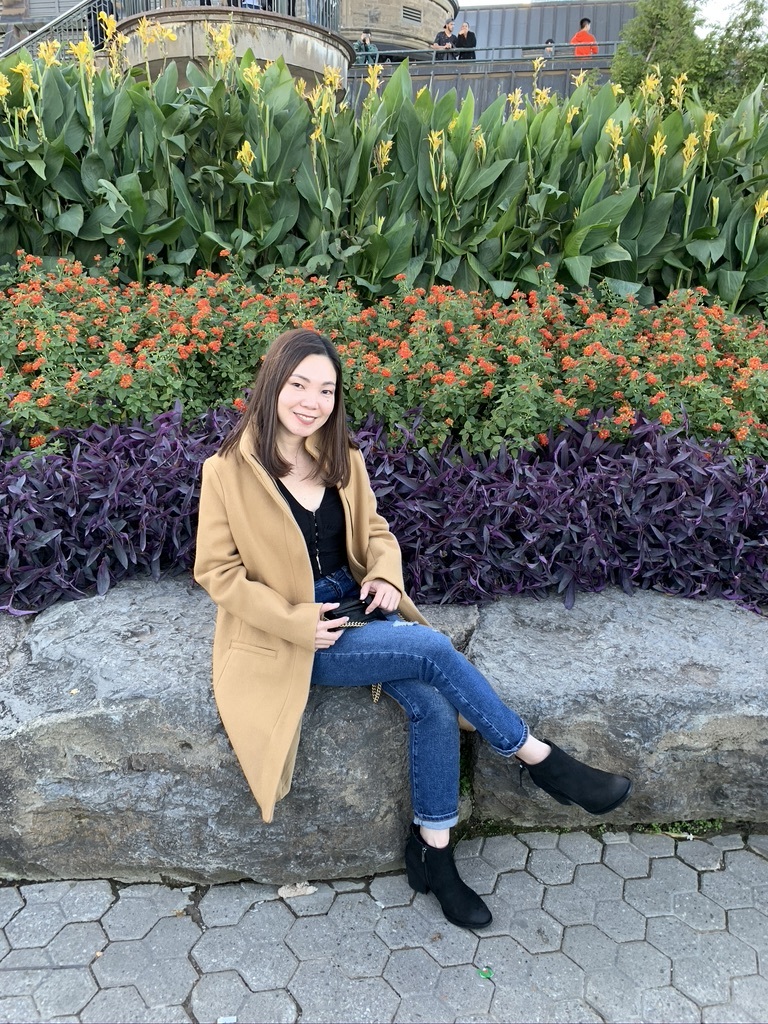 The Importance of Family
Davelyn didn't always see herself as a business professional, however. As a child, all she wanted to be was a mom, a goal she still has today. Having a large family with several nieces and nephews, Davelyn tells us she loves kids and enjoys having fun with them. We are guessing the feeling is mutual since they say she's their favorite aunt!
Living the Life You Want
Davelyn, who grew up in the Philippines, lived in Manila prior to joining RealEstateInvestor.com. Since then, and since the recent pandemic, she has returned to the Pampanga province where her family resides. She tells us that Manila was a good place to live, but it was crowded. She enjoys not having a long commute or having to deal with rush hour traffic anymore. Working remote from home with no commute has afforded Davelyn more hours in her day, which she uses to get to the gym more often than she could in her previous career. More recently she has taken up cross-rope, a fun jump roping exercise that she's pretty serious about. Davelyn tells us she really enjoys the sport, noting that the tricks shown on social media are sometimes harder than they look.
Note taken Davelyn!
Living a better life also means traveling for Davelyn, who tells us Rome was her favorite vacation spot pre-pandemic days. Raised Catholic, Davelyn loves touring churches when she visits new places. While in Rome she toured several of the hundreds of churches there and even had an opportunity to see the Pope. She says spotting the Pope just a few yards away was a dream come true for her. Besides visiting Rome, Davelyn said she found the most delicious food she ever tasted in a small, coastal town in Spain, noting this as her next favorite place to visit. Y
um!
More recently Davelyn has been staying in California visiting friends for several months during the pandemic. Having planned to spend a few weeks with friends before the pandemic closures occurred, Davelyn's vacation turned into an extended stay. While she enjoyed the weather and seeing a few of the outdoor sights, she was grateful to get back to her friends and family once travel restrictions were loosened. Davelyn had hoped to meet some of her RealEstateInvestor.com crew while visiting the U.S. earlier this year, but due to COVID-19 everyone's plans had been put on hold. Guess this means another U.S. trip is foreseen in Davelyn's future.
Be Abundant.
In today's world with the recent pandemic and social media spread, it's easy to compare yourself to others, according to Davelyn. But the trick is to be mindful of what you have and to be grateful for it. Be happy with yourself and be abundant. Davelyn reminded us of how we all took things for granted before the pandemic hit, stating how she'd meet up with friends and each would spend time on their phones instead of conversing with one another before the pandemic hit. Now with in-person outings limited, face-to-face moments are now to be treasured. Davelyn reminds us to be conscious of putting people first… just like RealEstateInvestor.com does, noting it is one of our core values.
"Be good to others as much as you can. And keep an abundant mindset." – Davelyn David shares when talking about her own personal mantra.
No wonder Davelyn was a perfect addition to our RealEstateInvestor.com team!
People First — Caring For Our Global Family
Our global family is important to every one of us as RealEstateInvestor.com lives out our People First company mission. When our family is in need, our team steps up. Earlier this year after a volcano erupted and caused massive damage in the Philippines unexpectedly, the team at RealEstateInvestor.com knew they wanted to do something to help their global family in need. So a contribution was made to assist with food, supplies, and other immediate needs for our team members who were impacted by this natural disaster. This is just one of the ways we give back to our family and take care of our own. When it comes to having remote team members all over the world, it's easy for companies to have a separation line between teams located in different areas. Our team combats this by continually coming together for weekly team meetings that include checking in on all team members. Our very own
Julia Jordan
is our team cheer captain who leads these meetings and works hard to keep everyone feeling included and cared for. Our executive team also makes an effort to get to know all of our team members. This includes visiting them in person at times. Their trip to India a little while back is still referred to by our team there as one of the best team building trips ever. They went white water rafting together, visited the Taj Mahal, and had a huge team dinner with the whole family.
Does this mean there's a Philippines trip coming soon?
Most definitely! Our leadership team had set their sights on making plans to visit the Philippines before the pandemic. Once travel restrictions lighten back up, they definitely would love to visit our global family there. And since Davelyn plans to continue to grow in her role with us at RealEstateInvestor.com, there's one thing we can pretty much count on happening during that trip…. A cross rope challenge! Our leaders better start training because Davelyn is already getting her practice in and she definitely has the leg up on the competition for now!
Oh, and don't worry about missing out on all of the fun. We'll definitely make sure they get it on video to share with all of you when it does go down. Hopefully Gary is reading this so they can get to practicing!)
Thank You Davelyn David For Being Part Of The Family!
A big thank you to Davelyn for allowing us to put you in the spotlight! We're grateful to have you as part of our team and our amazing global family. Meet more of our team by reading our team spotlight features
here
.