With over 15 years of experience in List Management, Analytics, Scoring Algorithms, and Database design, Pushkar brings a wealth of knowledge and experience to our team. He's been a key contributor to our direct marketing engine which has mailed over 65 million pieces of direct mail with a continuous track record of 99.7% error free campaigns.
As part of our Member Services team, Pushkar's primary role is working with members in a support capacity from getting their accounts set up to utilizing RealEstateInvestor.com's technical services. With over 15 years of experience in List Management, Analytics, Scoring Algorithms, and Database design, Pushkar bridges the RealEstateInvestor.com system to our user members.
Pushkar, who has been with RealEstateInvestor.com since its inception in 2013, has been a key contributor to our direct marketing engine which has mailed over 65 million pieces of direct mail and has powered thousands of real estate entrepreneurs' direct marketing. And with a continuous track record of 99.7% error free campaigns, it's no wonder why RealEstateInvestor.com members rely on us to send their campaigns on time and within budget.
But there's more to Pushkar than being a technical guru, and we were fortunate enough to have sat down with him one-on-one to learn more about who Pushkar is and what he does.
A Typical Day Behind The Scenes With Pushkar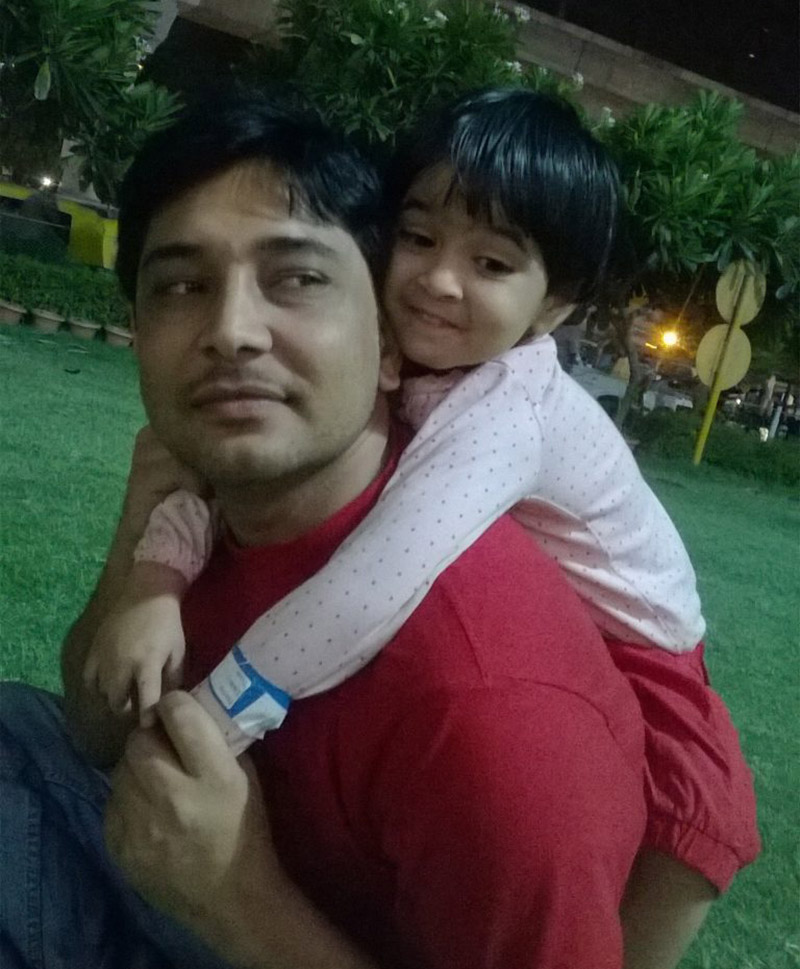 Pushkar, who lives in New Delhi, India, works the night shift. With a time difference of over nine hours to the eastern coast of the US, Pushkar is ending his shift when most people are just starting their day.
His workday consists of fielding 50-60 tickets, or projects, which could vary from managing mailing lists to configuring marketing campaigns for members.
One of the best parts about working at RealEstateInvestor.com is the people. My coworkers and the leadership team, they all genuinely care about what they do. – Pushkar Sharma
Pushkar goes on to openly tell us how much he loves his job, noting that everyone has strong technical skills which has taught him many things over his 7 year tenure with us.
Working at RealEstateInvestor.com has really been fantastic. I work with very proficient people. They know how to handle things, how to resolve issues. And their technical skills are really strong. –  Pushkar shares.
On Life Outside Of Work
Having a busy work week, Pushkar likes to keep his schedule open and not overly planned on his days off. He enjoys playing cricket, a popular sport in India, but since the Covid pandemic hit, games have been canceled and they're unsure of when they might start back up. This has led Pushkar to pick up a new hobby that seems to be quite popular worldwide, especially during this pandemic— watching more television.
Pushkar, who lives with his wife, two daughters and a pet dog, has enjoyed watching international television, like movies in English, or more recently, a Russian web series. He tells us his family has also enjoyed the Food Channel, although neither he nor his wife have tried any of the new recipes, they certainly love imagining what it would taste like.
Besides sports or television shows, Pushkar considers himself a real history buff. He is fascinated by geography and how countries have changed over the years. He has studied various countries including the United States, Japan, and Germany. He also enjoys documentaries and biographies, seeing video as a tool for learning more about other cultures, traditions, and current events.
On Becoming A SuperHero
It's not everyday that someone gets to become a SuperHero. Well, that is unless you're teammates with an author who is writing a Science Fiction series.
Pushkar's teammate Dave DuBois of RealEstateInvestor.com was inspired by the real life Pushkar and even added a character with his name in the Sci-Fi Series that he's writing.
SuperHero Pushkar will debut in the sequel to Escape From Earth 1 that's currently published on Amazon. In Escape From Earth 2, Pushkar will have the superpower of invisibility, a trait that the real Pushkar connects with since he often plays the silent hero behind the scenes saving our member's days by making sure everything runs smoothly and without a hitch.
"I was creating a character for my second book that works behind the scenes.  The character doesn't like to draw attention to himself, but has a good attitude and gets a wide variety of jobs done and is really good at his work. It reminded me of Pushkar, so I named the character after him.  (The fact that the character is also an assassin is where their similarities stop.) I've really enjoyed working with Pushkar for the last two years and I appreciate his commitment to our members." Dave DuBois shares about why he was inspired to write his coworker into his fiction series. 
We couldn't agree with Dave more!
Where will Pushkar be in 5-10 years? 
According to Pushkar his future career sights include continuing to advance in his role with us at RealEstateInvestor.com. That is, unless he decides to take up being a SuperHero full time. He also hopes to get the opportunity to travel again with his family, and maybe even make a few of those delicious dishes he sees on his favorite cooking shows!
A Giant Thank You To The Not So Invisible Pushkar!
Even though Pushkar's behind-the-scenes role may be invisible to the outside world, it is very much visible and appreciated by all of us in the RealEstateInvestor.com family. We're grateful to have such an incredible team member like Pushkar as a tenured part of our global family.
Thank you Pushkar for allowing us to put you in the spotlight today!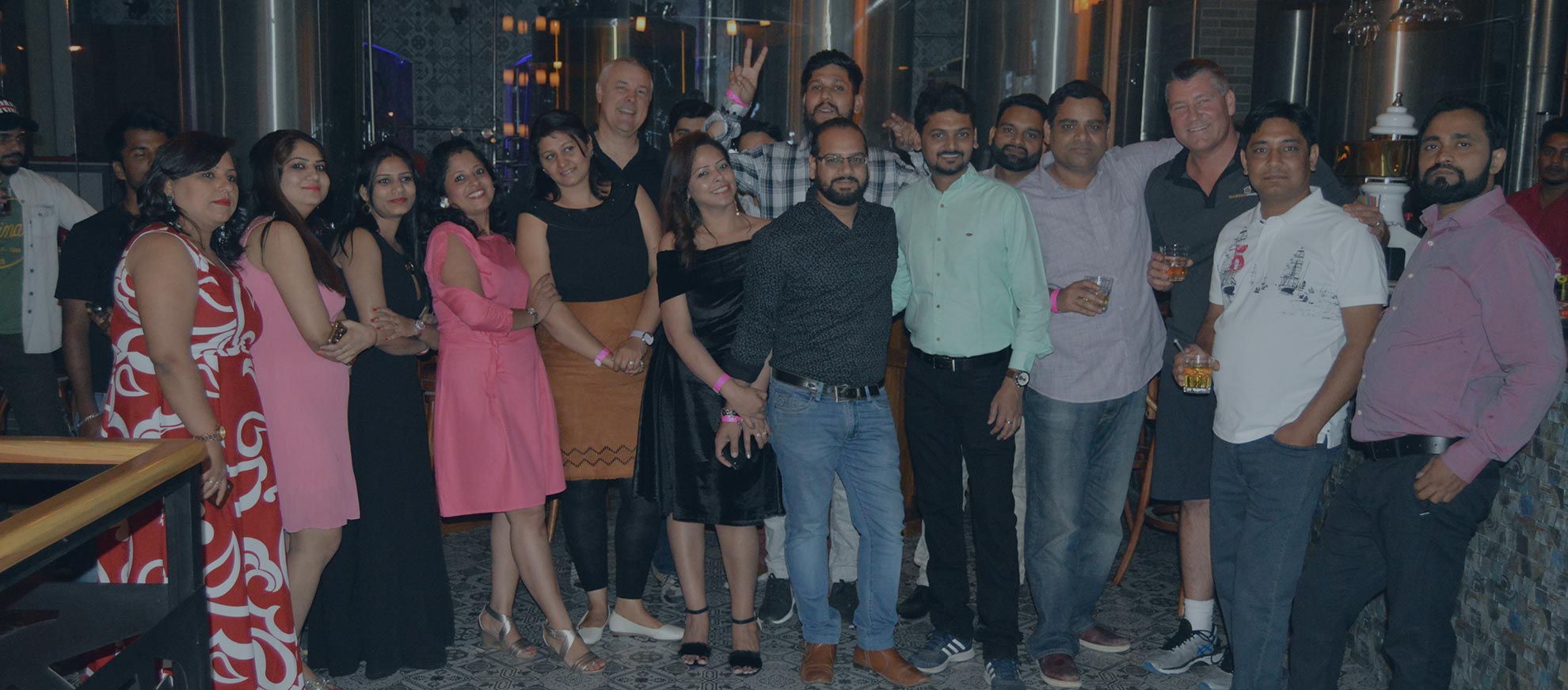 The recent pandemic has given many companies a chance to pause, reflect on their success, strategize their future, and appreciate their staff. Doug, RealEstateInvestor.com's integrator, did just that in a recent global team meeting. Read on to learn more about our new and improved vision for the future. 
Earlier this year Gary Boomershine and Robert Syfert joined forces in a powerhouse merger driven by a unified vision to build the "complete solution" for serious real estate entrepreneurs who want to scale their business faster without sacrificing their time freedom. And during their recent global team meeting where a new Integrator stepped up, the company is further proving that they're well on their way to do just that. 
One Family, One Mission.
When two visionaries, an integrator, and an outstanding group of talented people get together, you ignite an unstoppable team, and a world class organization is born. 
When Doug Lewis stepped into his position at RealEstateInvestor.com, he saw something much bigger than a products and service supplier for serious real estate investors. He saw People, Innovation, and Accountability, RealEstateInvestor.com's core values. 
The recent pandemic has given many companies a chance to pause, reflect on their success, strategize their future, and appreciate their staff. Doug, RealEstateInvestor.com's integrator, did just that in a recent global team meeting. 
Doug Lewis, who has been a firestarter with RealEstateInvestor.com since its inception, has emerged as integrator of the company's core missions. In a recent global team meeting, Doug shared his vision of RealEstateInvestor.com's future. The conversation was both informative and heartwarming, a true depiction of both Doug and the company's transparent culture.
"We are on a journey to revolutionize the real estate investor industry." – Doug Lewis shares when talking about the future of RealEstateInvestor.com. 
According to Doug this journey begins with clarity. And with that, three key focuses were unveiled. 
People 
Innovation
Accountability
Three simple, yet powerful words that will guide RealEstateInvestor.com in everything from hiring personnel to recruiting members, and in considerations for future products and services.
People first because people matter.
RealEstateInvestor.com's most valuable asset is people. RealEstateInvestor.com is more than a group of talented individuals.
"It takes everyone across the board. And it wouldn't be possible without everyone and without us living up to our core values, no matter what you do."  Doug shared.
According to Doug, RealEstateInvestor.com is a family. And when family is in need—regardless of what kind of need it is—RealEstateInvestor.com is there.
"You are my brothers and sisters, my friends, my family. If any one of you has pain, we are here. It is our core value that our family is taken care of." Doug, reinforcing People First, which is one of RealEstateInvestor.com's core values.
Doug reinforced the RealEstateInvestor.com family does not stop at those employed by the company. Family includes everyone RealEstateInvestor.com touches—customers and their customer's customers, too. 
Dedicated to Innovation. 
With visionaries who are also investors, RealEstateInvestor.com's leaders have a keen understanding of what is necessary to be successful in the market today, as well as what lies ahead, tomorrow. After all, it was their vision that set RealEstateInvestor.com apart in the first place. 
What differentiates RealEstateInvestor.com from others is our world class CRM system combined with our Done-For-You-Service offerings. Our streamlined systems allow investors to focus on what is most important to them—closing deals. Having options for the experienced investor as well as the beginner, RealEstateInvestor.com has proven to be a leader in the real estate investment industry. 
And we look forward to what the future holds.
Knowing what you are accountable for is critical.
Getting the job done often requires working as a team. No one is stuck in a single swim lane, according to Doug, who openly encouraged delegating work upward—to himself or RealEstateInvestor.com's visionaries—when needed. 
Unlike traditional companies where work only flows downward, RealEstateInvestor.com works together for the success of the team. At RealEstateInvestor.com, titles don't matter— Roles do. This unique approach of putting the right people in the right roles is, in part, the philosophy of EOS—a strategy RealEstateInvestor.com has adopted which has allowed RealEstateInvestor.com to put quality and user experience at the utmost of importance.
"We will never sacrifice quality or user experience." – Doug Lewis talking about the importance of customers. 
Understanding their role and knowing they have the support of leadership and team members alike, individuals at RealEstateInvestor.com can flourish. In turn, reinforcing the RealEstateInvestor.com powerhouse.
Living the life you want to live.
At the end of the day, we all want a better life, according to Doug, who was thankful for what he has today. RealEstateInvestor.com makes that a viable option for real estate entrepreneurs and their global team.
And with our RealEstateInvestor.com family—our leaders, team members, customers, and customer's customers—we can do just that. 
People, Innovation, and Accountability. That's what RealEstateInvestor.com is all about.

Dave's worked for multiple start-ups, and spent 10 years working for a Fortune 500 company before venturing out and bootstrapping his own business. Dave is adept at understanding business needs and how to effectively apply technical solutions for optimum results.
We had the pleasure of speaking with David DuBois, RealEstateInvestor.com's Director of Products and Services today.
David, whose friends call him Dave, considers himself a technical guy. Having written his first computer program in the 6th grade, we understand why. With a diverse background in technology, program management, and engineering, Dave is responsible for everything product related at RealEstateInvestor.com. This includes what the development team is working on, such as new features that will be added, as well as new products in the design stage.
I'm responsible for the timely and high-quality delivery of products and services. I manage the development, services, and VA teams, and provide technical support for our phone team.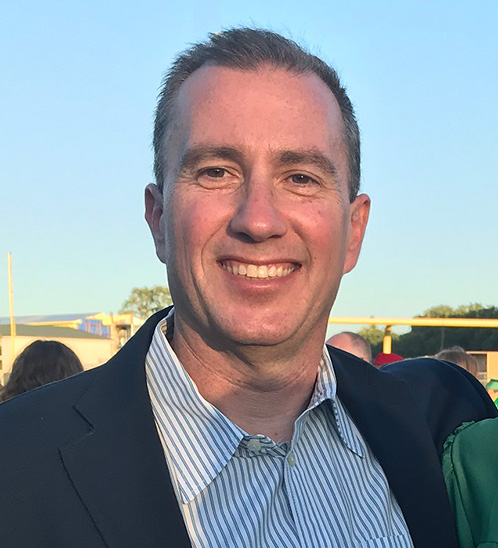 Dave brings more than 25 years of experience to RealEstateInvestor.com, including a diverse background in technology, program management, and engineering. He's worked for multiple start-ups, and spent 10 years working for a Fortune 500 company before venturing out and bootstrapping his own business. 
Building The Highest Quality Products
With Dave's adept understanding of business needs and technical solutions, he recognizes the value that our products and services bring to our members. It's not about filling a need. It's about having the best product to provide optimum results.
I want us to have the best product in the industry. Not just solve 'some' needs. Dave Dubois shares about his work at RealEstateInvestor.com. 
For Dave, a quality product is always top-of-mind. After starting each day with a cup of coffee—and then more coffee—he focuses on the type of product RealEstateInvestor.com members need to be successful in their real estate business. He has led out many of the positive changes to our existing product offerings since he joined RealEstateInvestor.com a few years ago. These enhancements continue to improve our products and increase customer satisfaction.
People talk about marketing. And how you market to succeed, and there's definitely some truth to that… But (to me) the most successful marketing is marketing combined with high-quality products and services… because they feed off each other. We have that here at RealEstateInvestor.com.
What Sets Our CRM Apart From Others?
For starters, the RealEstateInvestor.com technology was built by real estate investors for real estate investors. Understanding the unique needs investors have gives us the insight to build a product for our members that we also use. After all, we are investors too. 
When asked about competitive CRM systems, Dave tells us not all CRM's are the same. And not all have the same degree of flexibility or the customization options that ours has. It's what sets RealEstateInvestor.com apart and ahead of our competition. Here's more on what Dave shared about this: 
What we do really, really well is integration. We have integrated phone support and integration with multiple other products on the market that investors use. We do integration better than most and we are really flexible. We have a lot of customization options to allow people to customize our CRM to match their personalized processes. This is something that a lot of platforms on the market don't offer today.
While most companies that offer CRM's to real estate investors offer only products, RealEstateInvestor.com offers both products and services. As such, we can help members by aggressively meeting their needs wherever they are, according to Dave. That includes growing with them as their business grows.
With our managed services and direct mail capabilities, we can provide integrated campaigns for our members that other platforms on the market today cannot.
Having an integrated campaign management and follow up system that real estate investors can pair with other systems they might be using is something we excel at. And if a real estate investor wants to save even more time, our system can do almost anything that other programs do without even needing outside software or system add ons. That coupled with our unparalleled reporting is a huge bonus for real estate investors.  Dave shares. 
Helping Real Estate Investors Grow…
As Dave puts it, real estate investing and our platform isn't for everyone…
Some real estate investors launch their real estate investment business and find that it's not the business for them. Or they only commit to investing as a part-time source of revenue generation, never planning on making it their full-time business. 
In this case, they can still benefit from our platform of products and service, but they might not geek out about how awesome our platform is, or utilize it to it's best capabilities like a serious real estate investor would. 
By serious real estate investor, we mean investors who are in this for the long haul and who plan to build a flourishing real estate business. Dave elaborates on this more here:
If the business is simple, it doesn't matter which CRM you use. But if you want to start growing and scaling your business, you're going to need to use different tools to market to sellers and buyers. At that point, you'll want something that has more tools, more integration within the program, and more functionality overall. Basically, you want something that grows with your business as you grow it. That's where we excel here at RealEstateInvestor.com. With a wide suite of offerings for any real estate entrepreneur, we offer a one-stop-shop for all of our members' needs from the day they open their business to the day they hit that 7-figure milestone.
To get the most out of any of our RealEstateInvestor.com products and services, investors must be committed to the process. We have the tools investors need to achieve great success, but if you are not actively participating, you will not be as successful as those who do. After all, this is not transactional sales. It is based on relationships. It's relationship selling.
A Platform Built Around Our Member's Needs.
We're always working on improving our system and adding features that are highly requested by our members. That's one of my favorite things about working here… We listen to our members and we actually work on implementing features and ideas that they're highly interested in.
Dave is currently working on new, as well as small functionality. He's putting an emphasis on both enhancing existing products as well as new designs to continue to provide tools that are important to members.
Dave's Favorite Thing About Working With Us…
Dave tells us he loves helping people fulfill their dreams and build their lives the way they want to live. He also likes being part of something bigger than himself.
I love building a company and building products that help people. I get excited seeing our members achieve their dreams of entrepreneurship – Dave Dubois, Director of Products and Services at RealEstateInvestor.com shares.
Where does Dave see himself in five years? 
Building the next big real estate product, of course! I don't know what that is, but I want to build it.
Getting To Know Dave On A Personal Level
Dave lives in Northern California with his two sons. 
Even though Dave calls himself "old-ish," he still enjoys playing indoor soccer.
It's fun to move around and get the competitive juices flowing. He shares.
Besides enjoying a friendly game of soccer now and again, Dave is a published author, having released his first novel earlier this year. You can find his sci-fi novel, Escape from Earth 1, on Amazon.com. We understand he is currently penning book two in his series as well.
We will be sure to look for it soon, Dave!
An Inside Look At Finding Success As A Real Estate Investor.
While we had Dave on the phone, we asked him for any insights he might have into real estate investing and succeeding as a real estate entrepreneur. His feedback was spot on. Keep reading to learn more about what he's seen working and not working in today's market…
Adapting A CEO Mindset.
Dave has worked with so many of our flourishing investors, and since he's helped build our analytical reports for our investors, he's had the ability to gain great insight into what it takes to achieve success using our platform of products and services. 
Here's what he has to share: 
Our services are ideally suited for people who are serious about real estate investing and growing their business. This doesn't mean they have to be advanced investors. We've had real estate investors launch their businesses from scratch by using our products and services. What it takes to find success is having a CEO mindset. This means being committed to avoiding the DIY trap, and willing to hire the right people so they can exit basic operations. This frees up time to close more deals and scale higher and faster…
If You're A Serious Real Estate Investor Ready To Scale…
Dave is spot on about adopting a CEO mindset being the key to finding success in real estate investing. Time and time again, we've heard the success stories of the investors who finally delegated their processes out and reaped the reward of exponential growth because of it. In fact, our member highlights section on our website is filled with these types of stories. 
Dave elaborates more on what's important when building a strong business: 
I see so many people worried about their processes and data. This is important, but not so much when they need to be in high growth mode. The most successful members with us, realize we have that covered for them. They focus on knowing their market, building relationships, and continually scaling to the next level.
Finding Success Through Helping You Achieve Success.
That's exactly what we help investors do here at RealEstateInvestor.com. We only succeed if you succeed, and to help you succeed, you must be willing to delegate these basic processes out so you can spend your time where it matters most. 
We love helping real estate entrepreneurs change their businesses and their lives. We want to help you achieve this same success in your business. We invite you to peruse through additional articles on our website, and to check out the offerings we offer here at RealEstateInvestor.com.
Lastly… We want to send a big "thank you" to Dave DuBois! Thanks for allowing us to interview you and spotlight you as one of our valued team members here at RealEstateInvestor.com. We're lucky to have you as part of our team!